Can you help name the baby sloth at Roger Williams Park Zoo?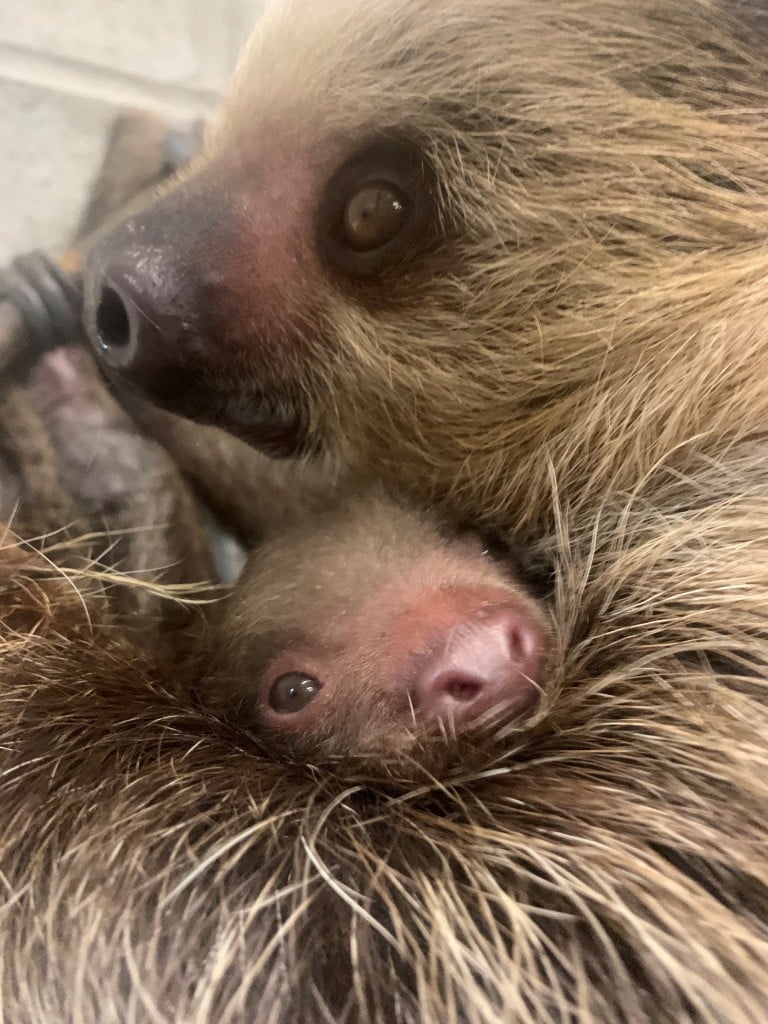 PROVIDENCE, R.I. (WLNE)– Fiona and Wesley had a baby recently, but being sloths, they haven't been able to suggest a name.
So their friends at the Roger Williams Park Zoo have asked ABC 6 viewers to help name the newest addition to their family. Best of all- the person who submits the winning name will be selected for an up-close-and-personal VIP sloth encounter!
Being a typical protective sloth mom, Fiona hasn't let anyone close enough yet to determine the gender reveal, but that shouldn't stop anyone from submitting a name. The most creative names have the best chance at winning!
By making a $5 donation to the zoo, you can put in your name, and ensure that all the other animals are well taken care of.
The deadline is June 15, so get those thinking caps on now!
More information and rules for the contest can be found on the Roger Williams Park Zoo website.
©WLNE-TV/ABC 6 2020