Canadiens beat Bruins in shooting in battle for 1st place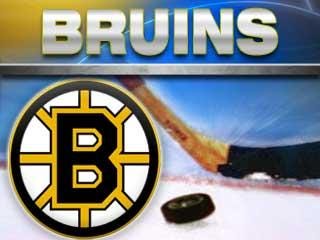 Ken Bell
Canadiens top Bruins 6-5 in shootout^By HOWARD ULMAN=
AP Sports Writer=
BOSTON (AP) _ Andrei Markov tied it with 8.2 seconds left in regulation, and Brendan Gallagher scored the only shootout goal to give the Montreal Canadiens a 6-5 victory over the Boston Bruins on Wednesday night.
The victory snapped a tie for the second-most points in the Eastern Conference, giving the Canadiens 47. They lead the Northeast Division by a point over the Bruins.
In the shootout, all six Bruins players were stopped. The first five Canadiens couldn't score, either. Then Gallagher put the puck between Tuukka Rask's pads.
It capped a comeback after Boston had taken a 5-3 lead on Tyler Seguin's 11th goal of the season at 11:50 of the third period. Gallagher scored 28 seconds later, then Markov tied it on a power play.
AP-WF-03-28-13 0257GMT