Canceled Southwest flights cause headaches for travelers at T.F. Green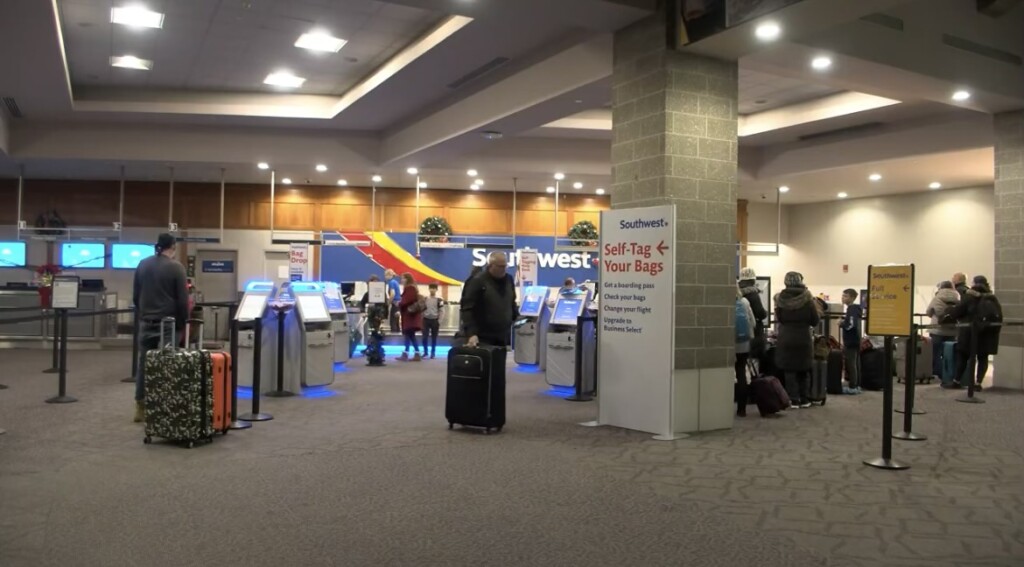 WARWICK, R.I. (WLNE) — A travel nightmare unfolded across the country Monday, continuing into Tuesday, as Southwest Airlines canceled hundreds of flights.
Operations at Rhode Island T.F. Green International Airport were also impacted by cancellations as part of that nationwide trend.
Monday night, the U.S. Department of Transportation got involved, tweeting that it will examine whether the cancellations were controllable and if Southwest is complying with its customer service plan.
"It's frustrating, but there's not much you can do about it. It is what it is at the end of the day," said James Smith, who had his Southwest flight to Orlando canceled.
As thousands of flights are grounded across the country Tuesday, about a dozen departing flights at T.F. Green were canceled Tuesday morning, and many of those from Southwest, which canceled about 60% of its nationwide flights this morning, after canceling roughly 70% Monday.
"I've been here since 2:30 trying to avoid the problems I've seen over the past couple of days," Corrine Bollinger, who was flying Southwest to Baltimore.
The airline has blamed challenges from the winter storm that hammered most of the country over the weekend that caused a ripple effect on flight crews.
At T.F. Green some frustrated flyers, like Corrine Bollinger and James Smith arrived at the airport as early as possible, fearing the worst after seeing the nationwide craze.
"As a matter of fact, they said they weren't sure what was going to happen [to my flight]. But for now, it says it's on time so I'm holding hope," Corrine Bollinger said.
For the thousands of people who had their flights canceled, many have tried to rebook flights, some decided to drive to their destination, and others like Smith decided to scrap his whole trip to Florida.
"I'm probably gonna go shopping in New York or something. I was gonna spend the money anyway. So, I might as well spend it," Smith said.
There are other problems from this winter storm, too, which has caused headaches as people travel home from holiday plans. The Buffalo Niagara International Airport will remain closed Tuesday after heavy snow there.