Candlelight Vigil for Jack Fay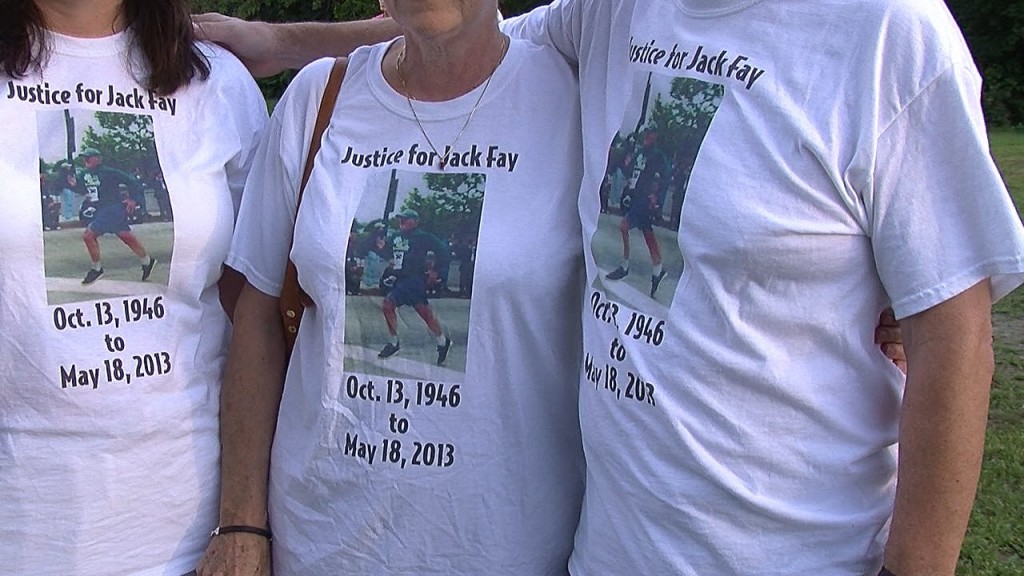 By Dana Griffin
WARWICK, RI- Family and friends held a candlelight vigil for 66-year-old Jack Fay. Two months ago, Fay's body was found inside the Warwick City Park, stuffed in a trash barrel.
Candles glow along a trail inside the park as family, friends, and community members honor the life of Jack Fay.
"Our family has been shocked and devastated and we're very sad and going through this grieving process and it's nice to know that there has been a community that's been affected by this as well," said Fay's daughter, Meaghan Fay.
The 6-foot-3 runner was a Vietnam War veteran who earned a Purple Heart. He loved this park and his daughter says he had no enemies.
"He was a creature of habit. He did run in the park at the same time everyday; whether he was targeted in that way we don't know, but we don't believe at all that he knew the person who did this," said Fay.
The pain of knowing how he was found, yet not knowing how to find the killer, has left residents very uneasy.
Deb Healey said, "Yes, we're afraid. I used to walk here all the time, and my brothers, all the kids in the neighborhood, all the kids around here. We forged these paths."
Family members hope they can bring attention to this unsolved murder. They told people tonight that Fay put up a fight during the attack. The suspect may have been scratched or bruised. It's also likely the suspect got poison ivy back in May that's just now clearing up.
Anyone with information is asked to call police.
© 2013 WLNE-TV