Cannabis using church smokes, marches at federal park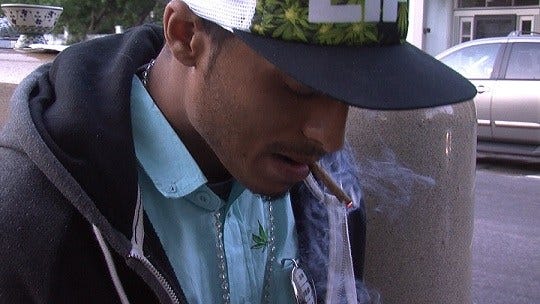 By: ABC6 News Staff
news@abc6.com
@ABC6
Members of a local church, that use pot in their ceremonies, smoked and marched during a service at Roger Williams National Memorial in Providence Saturday night. The West Greenwich based 'Healing Church' says cannabis is considered a sacrament in their religion.
Church members have been praying at the memorial this week, even getting a special permit for the big ceremony. Park officials have said the permit allows members of the church to assemble, but not to violate any laws.
"I felt, led by prayer, that at this spot there would be a new outpouring—a revival—and a new understanding of cannabis and hemp. A restoration of cannabis to its proper role in society that it was," said Anne Armstrong, church Deaconess.
At least half a dozen park rangers watched the ceremony from a distance. Earlier this week several church members got one hundred dollar citations after lighting a glass pipe they referred to as a chalice.
© WLNE-TV 2015