Cape Cod Native Shoots Winning Super Bowl Commercial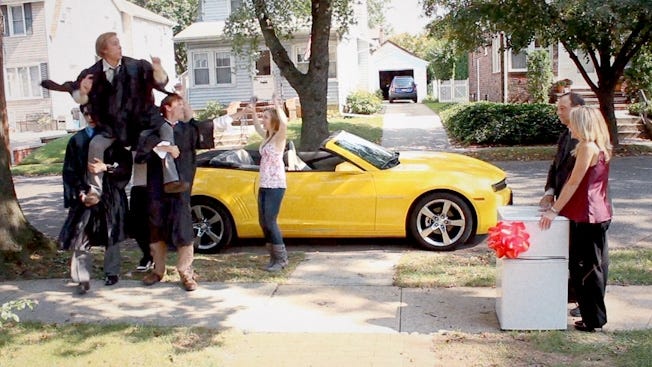 A Cape Cod, Massachusetts native is getting a big break on the small screen this Super Bowl Sunday, thanks to a contest-winning commercial.
He's the star of a chevy camero ad that will air during the game.
Brett Siddell plays the screaming high school grad who mistakenly thinks his parents have given him Camero instead of a mini fridge.
Click here to watch the commercial.