Cape Cod teen in fatal hit-and-run captured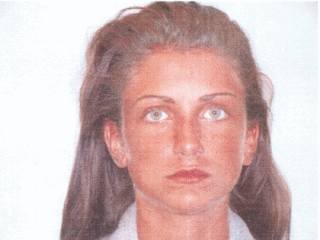 ONSET, Mass. (AP) – A Cape Cod teenager charged with driving
away after striking a woman in a wheelchair who later died has been
captured.
Eighteen-year-old Gina Giovangelo of Hyannis
was arrested Saturday near a wooded area in Onset after she fled
her from arraignment.
Barnstable Police said another man and woman were arrested along
with Giovangelo. It was not immediately clear if they were
connected to Giovangelo.
All three were transported back to the Barnstable Police
Department.
Giovangelo showed up to be arraigned Friday, but later fled
during a court break.
Police allege Giovangelo was driving a car that fled after
striking 47-year-old Lillian White on Tuesday night as she crossed
a Hyannis street. The mother of seven died a few hours later.