Capron Park Zoo auctions art by animals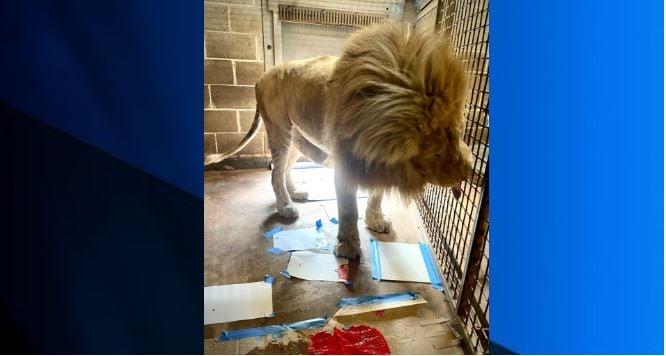 ATTLEBORO, Mass. (WLNE) — The Capron Park Zoo in Attleboro, Massachusetts said they're auctioning off artwork done by their animals.
In a post to social media, the zoo shared some behind-the-scenes photos of their lion Ramses painting with his paws. He currently has eight paintings available for auction.
The zoo has paintings from a plethora of animals, including, but not limited to; brush-tailed bettongs, armadillos, leopards and red pandas.
To see all the pieces available for auction and to place a bid, click here.
More information on the Capron Park Zoo can be found here.