Car and motorcycle collide in Pawtucket intersection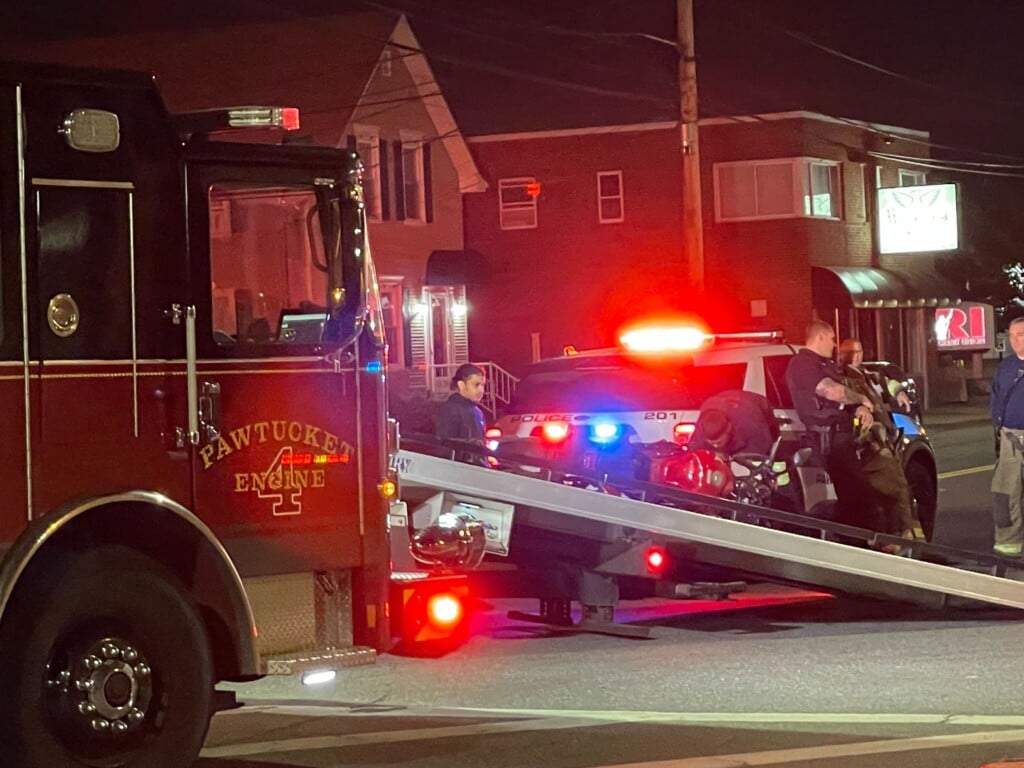 PAWTUCKET, R.I. (WLNE) — A car and a motorcycle collided at the intersection of Central Avenue and Willard Street in Pawtucket Tuesday night.
ABC 6 News crews are on the scene where fire trucks and police cruisers were staged around a damaged bike.
Crews also observed officials pulling a car with damage to its front end onto the back of a tow truck.
No information regarding injuries or a cause for the collision was immediately available.
This is a developing story and will be updated as information is released.