Car catches fire on Interstate 95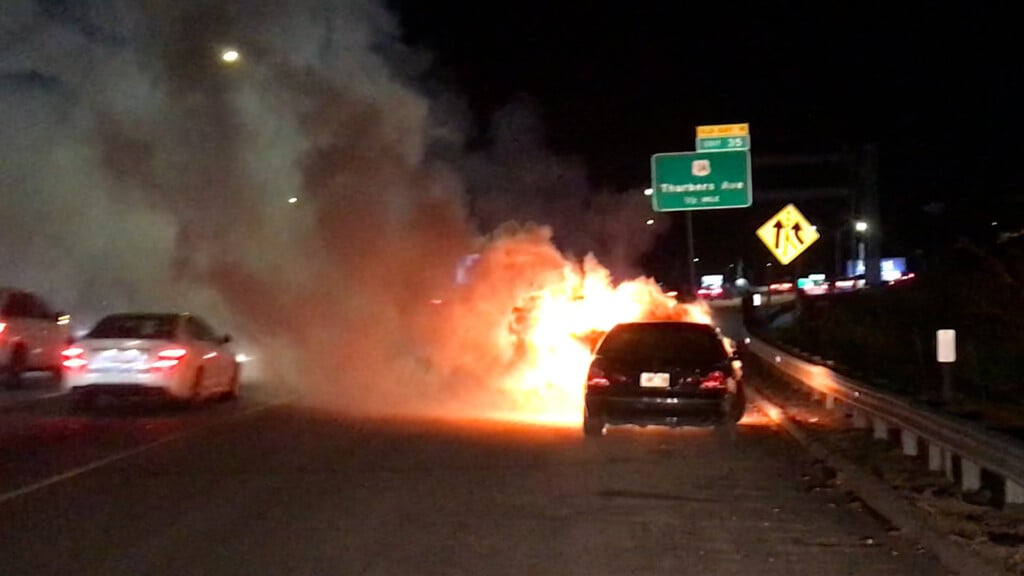 PROVIDENCE, R.I. (WLNE) — A car caught fire on Interstate 95 South on Friday night, Rhode Island State Police said.
ABC6 News crews were traveling to a reported house fire when they saw a sedan burst into flames in the breakdown lane near Thurbers Avenue.
Rhode Island State Police confirmed to ABC6 that they responded to the area of Exit 35.
Providence Fire Department was unavailable for comment when inquired.
Information regarding injuries was not immediately released.
This is a developing story and will be updated as information is released.