Car catches on fire after crash in Charlestown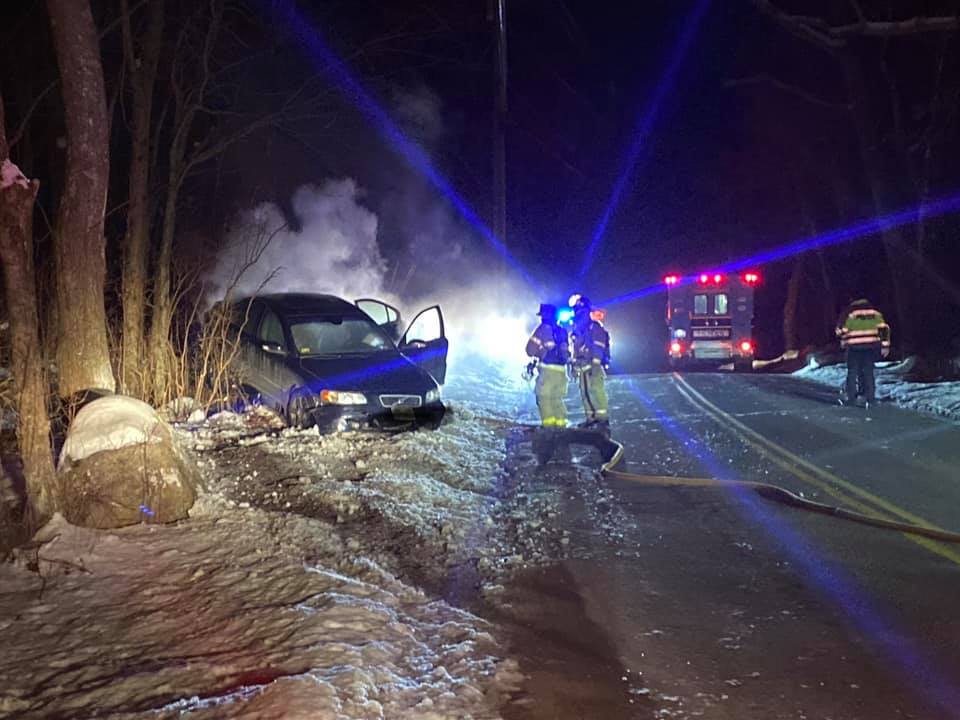 CHARLESTOWN, R.I. (WLNE) – Crews in Charlestown responded to a serious single-car crash on Saturday night.
According to Charlestown-Richmond Fire Captain Matt Dowling, crews were dispatched to a single-car accident on Shannock Road around 9:30 p.m.
Dowling said the car caught on fire after the crash, and luckily the driver was able to safely escape before rescue crews arrived.
The car was lodged on a boulder, which caused substantial damage to the rear of the vehicle, according to Dowling.
The driver was evaluated by rescue crews with injuries that did not appear to be serious.
Dowling said the cause of the crash is unknown.