Car chase leads to arrest of repeat offender in New Bedford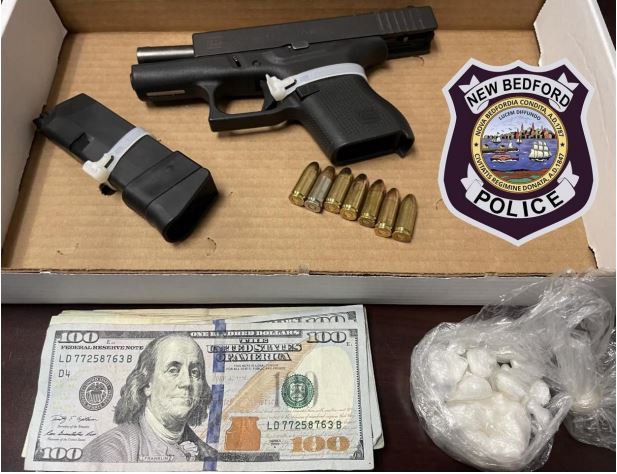 NEW BEDFORD, Mass. (WLNE) — The New Bedford Police Department said they seized a loaded gun and narcotics from a suspect out on bail.
Police said Hayden Andrade, 20, of Fall River faces charges of possession of cocaine with intent to distribute, a variety of motor-vehicle charges, carrying a loaded firearm without license while committing a felony and trafficking in excess of 18 grams.
According to court documents, officers located Andrade driving erratically in the area of Cottage Street and attempted to stop him.
Police said they were led on a chase through a west-end neighborhood, as Andrade reportedly disregarded traffic signs and signals.
The chase ended when Andrade struck another vehicle in the area of Chancery Street and Hillman Street. Both vehicles sustained front-end damage, officials said.
The driver of the other vehicle was taken to an area hospital for minor injuries.
Police identified Andrade and took him into custody, subsequently locating 24 grams of "crack" cocaine, a loaded 9mm Glock handgun and $480 in cash.
Detectives said they were familiar with Andrade as he was the target of a recent search from February where he was found to be in possession of 15 grams of cocaine and packaging materials.
Andrade was charged from the search and later bailed.
Police said in Andrade is being held at the house of corrections without bail.