Car crash in Dartmouth sends 2 hospital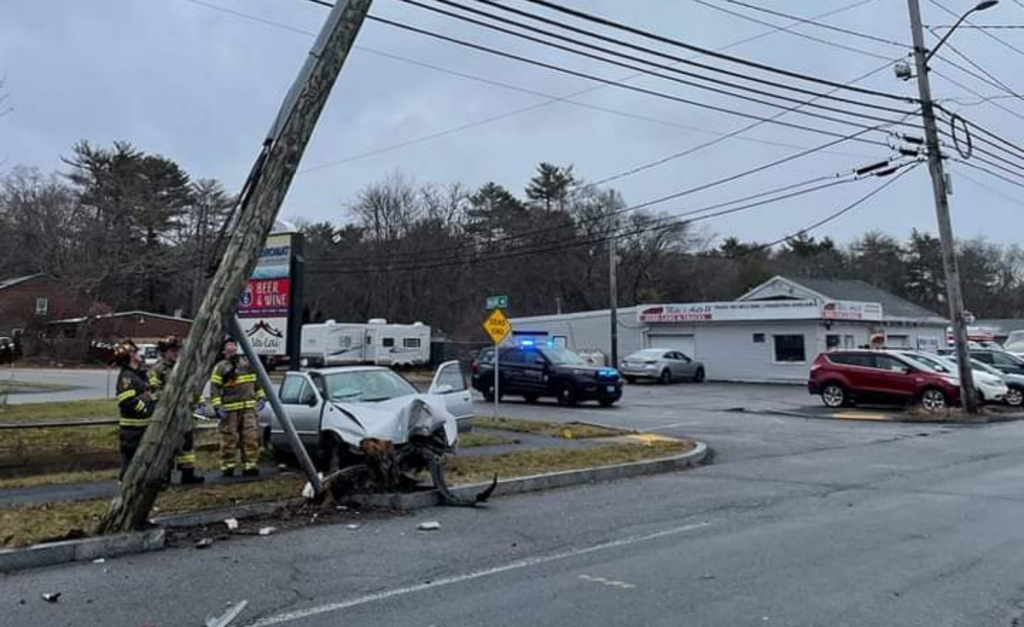 DARTMOUTH, Mass. (WLNE) — A car crash in Dartmouth send twi people to the hospital Sunday morning.
The single-car crash happened just before 8:30 a.m. on State Road near Maine Avenue.
Police said a Nissan Sentra, driven by a 19-year-old New Bedford woman, left the roadway and hit a utility pole, causing it to crack.
Traffic on State Road was detoured for about 20 minutes.
Det. Kyle Costa said the driver and the passenger in the Nissan were both taken to the hospital with non-life-threatening injuries.
At about 11 a.m., Eversource Electric was at the scene replacing the utility pole.
No further information was immediately released.