Car crash severs utility pole, catches fire on golf course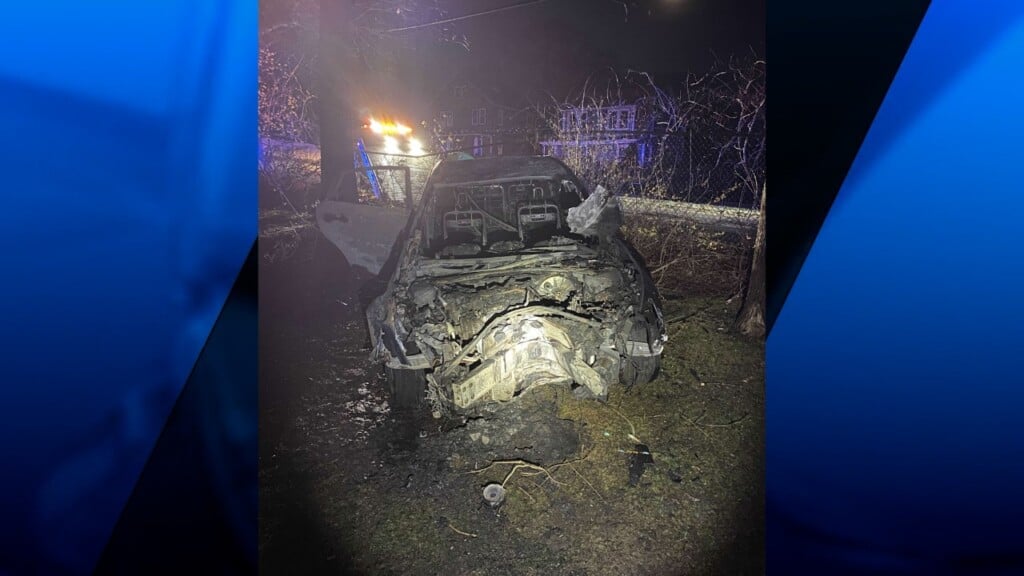 DARTMOUTH, Mass. (WLNE) — A car went up in flames on a golf course at the New Bedford Country Club after a crash that severed a utility pole, Dartmouth police said Wednesday.
Police were called to a crash at about 4:30 a.m. on State Road in Dartmouth.
The crash took down some wires along with a utility pole and caused a section of the road to close for hours.
A Dartmouth K9 unit and police drone searched the area after crews saw an unoccupied 2015 Nissan Altima up in flames on a nearby golf course.
Officers later caught up with the driver of the car, registered to a Tiverton resident, at a local motel.
Police said the driver will be charged.