Car crashes into barber shop in Rumford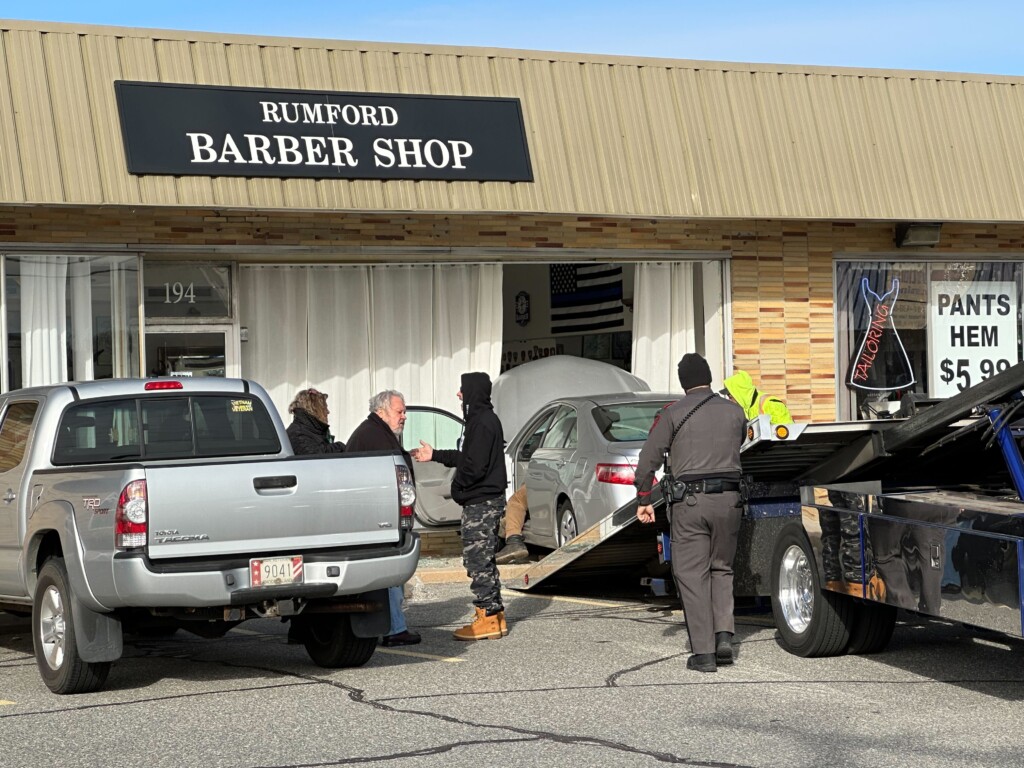 RUMFORD, R.I. (WLNE) — A car crashed into the Rumford Barber Shop in the Rumford Plaza Saturday afternoon.
An ABC 6 reporter spoke with a friend of the driver who reported to the scene of the crash.
The friend told the reporter that the driver "was a customer at the barbershop" and that he "hit the accelerator instead of the brake and crashed" into the building.
He was rushed to Rhode Island Hospital for back pains.
The driver's Toyota Camry sustained minor cosmetic injuries, while the shop sustained significant structural damage.
No additional information has been released at this time.