Car crashes into Nike store at Wrentham Outlets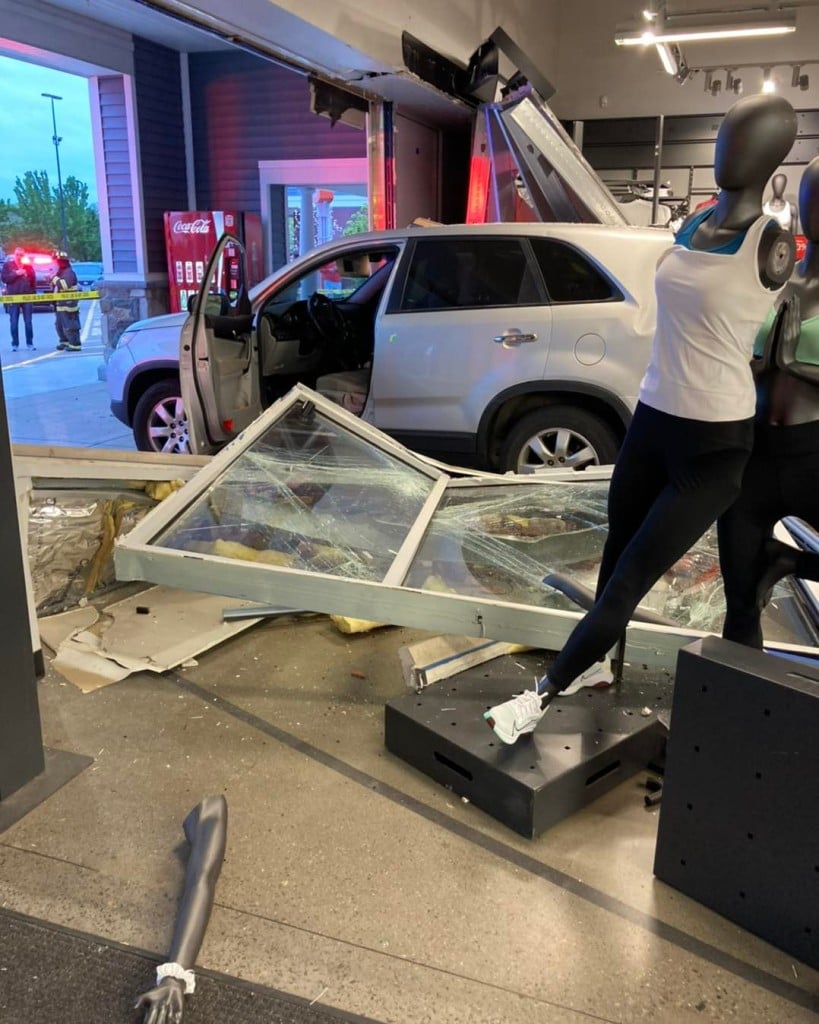 WRENTHAM, Mass. (WLNE) — A scary moment at the Wrentham Premium Outlets as a car crashed into one of the stores Friday night.
Police Chief Bill McGrath said a SUV crashed into the store front of the Nike outlet at about 7:30 p.m.
The chief said the driver was trying to back out of a parking space in reverse, but crashed through the front window of the store.
McGrath side Nike was open, but luckily no employees or customers were injured.
Three people who were in the SUV were taken to a nearby hospital for evaluation, but are expected to be OK.
Wrentham police are reviewing surveillance footage of the crash, though, no charges have been filed at this time.