Car hits church in Providence, striking gas main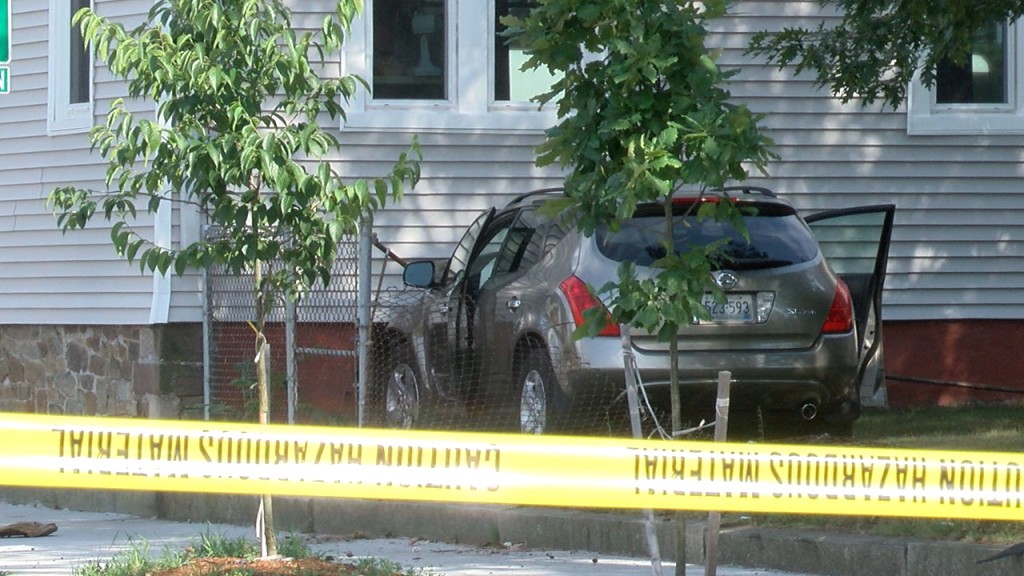 PROVIDENCE, R.I. (WLNE)– A car crashed into a church in Providence on Monday afternoon, severing a gas main.
The accident took place in the area of Bucklin Street and Potters Avenue, on the city's West End.
The Providence Fire Department was on the scene shortly after the accident was reported. No one was reported to be in the building.
"Readings were taken in and around the church and they're within acceptable ranges for us," Battalion Chief Kevin Jutras said.
Jutras said weather conditions were favorable.
"Based on our survey of the area upon arrival,  we had made the determinations that other buildings did not need to be evacuated," Jutras said. "What is helping us today is the strong breeze, we have a 10 mph wind that's helping push the gas away from the building."
The driver was taken to Rhode Island Hospital with minor injuries, according to emergency personnel on the scene.
The cause of the crash remains under investigation.
©WLNE-TV/ABC 6 2020