Car Lifted Out Of Embankment After 195 Accident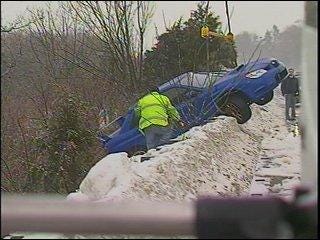 The nasty weather caused numerous accidents Tuesday, including one where a tow truck was not enough to remove the car.
ABC 6's John Guice was on the scene of an accident on Route 195 in Swansea late Tuesday morning.
Crews had to bring in heavy duty equipment to lift the car out of the snow embankment and back onto the highway.
Watch the video to see the car being lifted out.
There was no word on injuries.