Car rear ends state police cruiser on 95 North Monday morning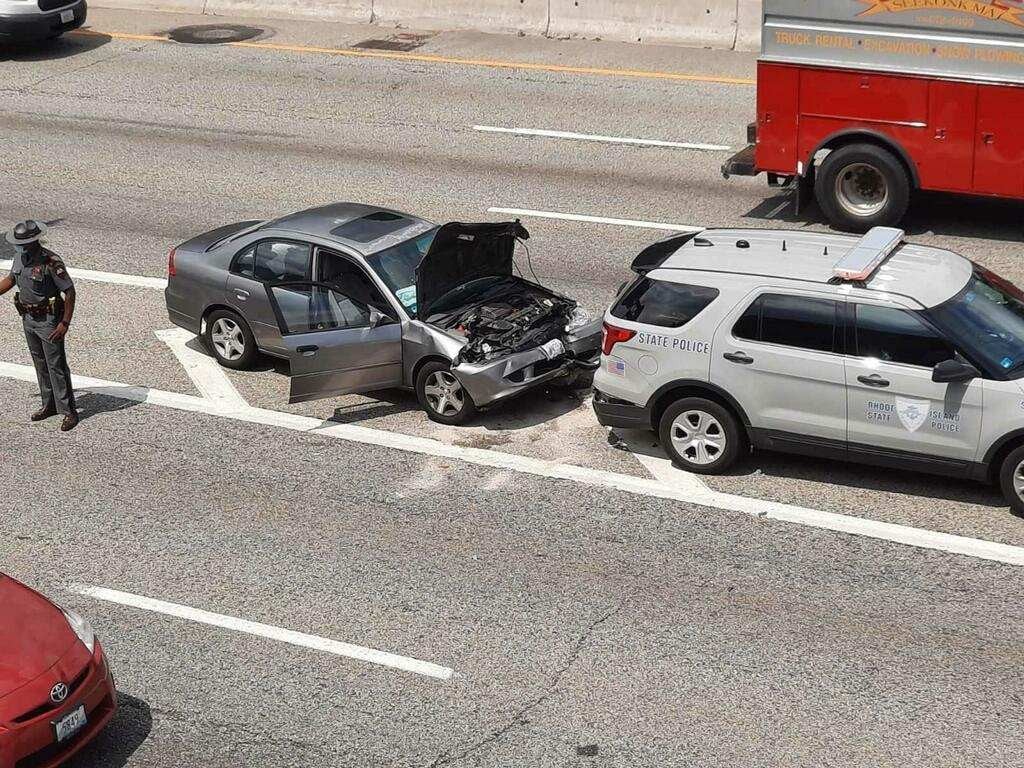 PROVIDENCE, RI (WLNE) – A Rhode Island State Police Cruiser was rear ended by a car Monday morning on 95 North near exit 23.
Traffic was moderately backed up around 11:30 a.m. as crews investigated the scene, according to our ABC6 crew.
State Police say that the car that rear ended the police cruiser caused the cruiser to rear end the state police cruiser in front of it.
The driver that rear-ended the cruiser suffered minor injuries but the troopers weren't injured, according to state police.
A cause is still under investigation.