Car slams into Subway restaurant in Kennedy Plaza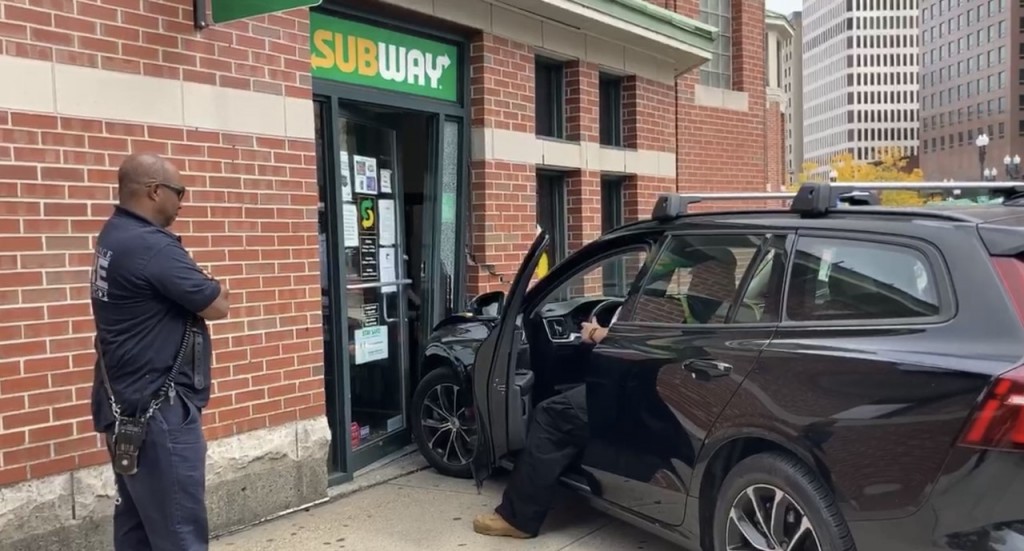 PROVIDENCE, R.I. (WLNE) – A driver accidentally slammed into a Subway restaurant in downtown Providence Sunday afternoon.
Commander Verdi says the incident happened around 12:30 p.m., when the driver heading east on Washington Street, and once at the intersection of Dorrance Street, veered off of the road, mounted the curb, and continued across the sidewalk before colliding with the front door of a Subway restaurant.
No one was injured during the incident.
The driver, identified as 49-year-old James Blount told police that he felt dizzy and passed out at the wheel after leaving the RI Convention Center from getting a COVID-19 test.
The owner of the restaurant told ABC 6 that one employee was inside when the vehicle crashed, and was frantic when calling the owner to alert him.
©WLNE-TV/ABC6 2020