Car with Body Inside Found in Portsmouth Marina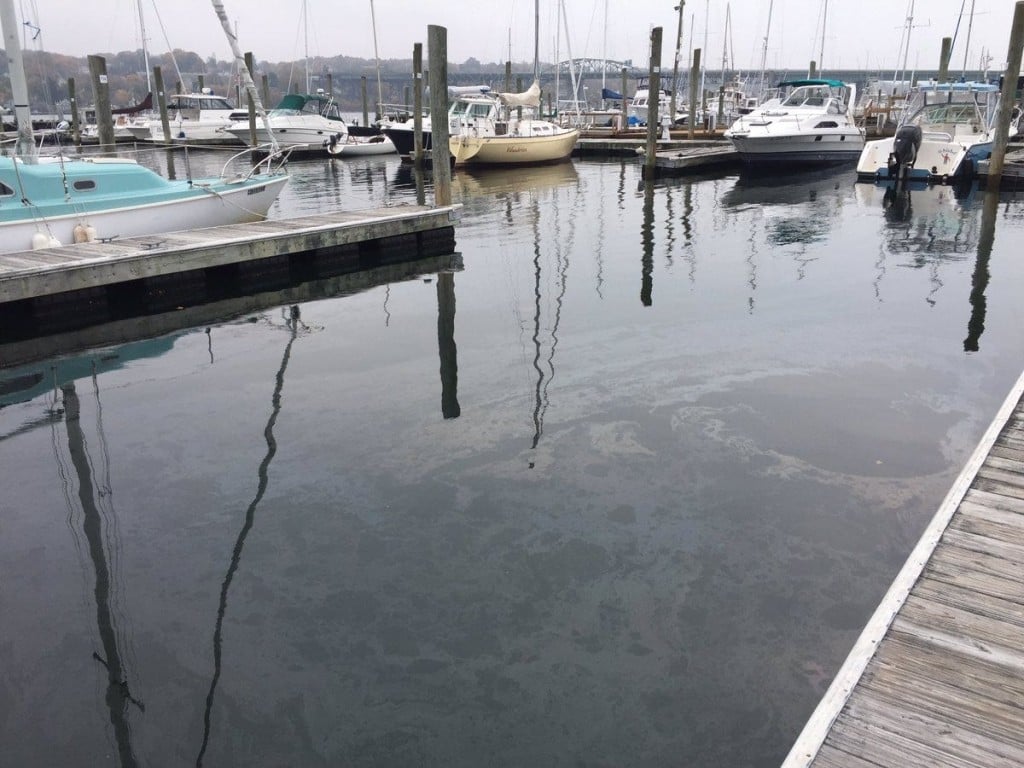 By: News Staff
news@abc6.com
PORTSMOUTH, R.I. — Portsmouth and South Kingstown Police, along with the Rhode Island State Police Marine Unit, were on the scene at Brewers Sakonnet Marina Thursday morning where they pulled a car with a decomposed body inside of it out of the water.
According to a boat owner, oil in the water was what tipped them off that something was wrong.
Portsmouth Fire Department rescue swimmers were soon called to the scene where they found a vehicle covered in silt and had been under water for an extended period of time.
Police say a decomposed body was found inside the car that was pulled from the Brewers Marina Thursday morning.
The medical examiner's office was contacted and the body has yet to be identified. However, the car matches the description of what was being operated by 21-year-old Jason Meiczinger.
The South Kingstown resident has been missing since February.
Police K9 were also on the scene searching the area close to the water.
©WLNE-TV / ABC6 2016