Carl Crawford Named AL Player-of-the-Week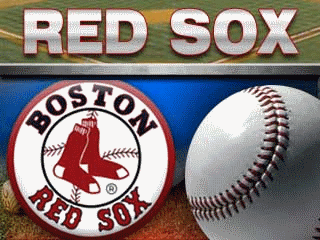 CARL CRAWFORD OF THE BOSTON RED SOX
NAMED THE AMERICAN LEAGUE PLAYER OF THE WEEK
Boston Red Sox left fielder Carl Crawford has been named the American League Player of the Week for the period ending May 29th.
The announcement was made earlier today on MLB Network.
In seven games last week, Crawford batted .423 (11-for-26) with two doubles, two triples, three home runs and eight RBI to help lead Boston to a 5-2 record against A.L. Central powers Cleveland and Detroit. After starting the season winless in their first six games, Crawford's resurgence has helped the Red Sox to a first-place tie atop the A.L. East entering play today.
The four-time All-Star paced all of baseball in total bases (26) and slugging percentage (1.000), finished tied for first in triples, tied for second in homers and runs scored and tied for third in hits.
In addition, Crawford was second in the A.L. in RBI. On May 23rd against Cleveland, the Houston native snapped a 97 at-bat homerless streak when he launched a fifth-inning solo shot marking his first home run since April 24th.
On Wednesday, the speedy outfielder enjoyed his finest offensive performance of the year, going 4-for-4 with two doubles, a home run, two RBI and three runs scored as the Red Sox thumped the Indians, 14-2, at Progressive Field.
It was the first time this season that Crawford registered more than two hits in a game. The next day in Detroit, the second round pick in the 1999 First-Year Player Draft (by Tampa Bay) again provided the offensive punch with his second straight four-hit effort, finishing 4-for-5 with two triples, three RBI and two runs scored as the Red Sox routed the Tigers, 14-1.
The 29-year-old became just the second Red Sox hitter since 1990 to record consecutive four-hit performances (Dustin Pedroia in 2008) and his two triples in a game was a first for Boston in nearly two years.
The 10-year veteran leads all active players with 108 career triples. On Friday, May 27th, Crawford smashed a two-run home run as the Red Sox defeated the Tigers, 6-3, at Comerica Park. His third-inning homer was his third in the last seven games after hitting just one over his first 44 games of the season. Crawford, a 2010 Louisville Slugger Silver Slugger Award winner as an outfielder, matched a career-best with three straight multi-RBI contests, previously accomplishing the feat in September 2003.
This is Crawford's fourth career weekly honor (last accomplished on 6/21/10).
Other noteworthy performances from this past week included Yankees outfielder Curtis Granderson (.417, 10 H, 5 2B) and first baseman Mark Teixeira (.320, 3 HR, 7 RBI); Twins outfielder Denard Span (.423, 11 H, .731 SLG); Blue Jays outfielder Corey Patterson (.438, 14 H, 2 HR, 5 RBI); Mariners infielder Brendan Ryan (.571, 1 H, .625 OBP); Texas right-hander Alexi Ogando (1-0, SHO, 15.0 IP); and Tampa Bay left-handed pitcher David Price (1-0, 0 R, 4 H, 2 BB, 12 K vs. Cleveland).
The winner of the American League Player of the Week, Carl Crawford, will be awarded a watch courtesy of Game Time, the leader in licensed sports watches, available at MLB.com.