Cartwright and Lindsey Held Scoreless as Friars Fall at Seton Hall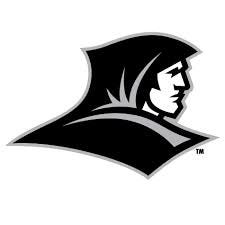 NEWARK, N.J. –(AP) Seton Hall seemingly is back on track after losing three of four games and dropping out of the Top 25.
Khadeen Carrington scored 23 points and hit consecutive 3-pointers early in a 19-0 first-half run in leading the Pirates to a 73-57 victory over Providence on Wednesday night.
Desi Rodriguez added 16 points and Angel Delgado had 13 points and 14 rebounds as Seton Hall (17-5, 6-3 Big East) prepped for a weekend showdown on the road with No. 1 Villanova. The Pirates hit nine 3-pointers and held the Friars to 2 of 17 from long range in winning their second game in four days.
"I think we have a greater sense of urgency," said Carrington, who hit 9 of 14 from the field and handed out seven assists. "I think we hit a rough patch, which every team does. We just hit it early, but we would rather have it early than late."
What the Hall did very well against Providence, especially during the game-deciding run, was to share the ball.
"We don't care who is doing our thing, it's about our team," said sophomore guard Myles Powell, who added 11 points. "If it's one of the starting five or it's a guy coming off the bench, as long as it is getting done, no one cares. That's when we are playing our best, when we are not worrying about numbers or who is doing what."
Alpha Diallo had a career-high 25 points to lead Providence (14-8, 5-4), which was playing its first game in eight days. Rodney Bullock was the only other Friar in double figures with 10 points.
Kyron C
Faartwright, who had averaged just under 17 points and eight assists in his last three games, did not score on nine shots. Fellow senior guard Jalen Lindsey also failed to score, missing his four shots.
"Their older guys played really, really, really well," Providence coach Ed Cooley said. "We didn't. It's really that simple. It's one of the worst games we've played in probably three years. You have to credit Seton Hall's defense because we made a lot of mistakes."
Providence led only twice in the game, with its last lead coming at 19-17 on a 3-pointer by Maliek White with 8:31 left in the half.
After that, the Pirates ran away with the game. Powell hit the first of four straight 3-pointers to give Seton Hall the lead for good. Carrington followed with two more 3s and Rodriguez closed out the long-range run with another bomb. Delgado scored his first two baskets on the next two possessions and Rodriguez closed out the run with a 3-point play for a 36-19 lead with 3:58 left in the half.
"I think that is what we have been focusing on, getting back to having fun," Carrington said of the run. "We're trying to just play defense, get stops and easy baskets. That was the main focus."
Seton Hall led by as many as 20 points in the second half. Providence only got as close as 12 the rest of the way.
"They got great guys down there rebounding the ball," Diallo said. "Delgado is a big-time rebounder, Desi is a tough physical guy. We had to match their intensity and I don't think we did that tonight."
BIG PICTURE:
Providence: With nine games to play, the Friars need to get over this two-game losing streak and win some games if they want to go to the NCAA Tournament for a fifth straight year. It's not going to be easy with games against Marquette, Villanova, Seton Hall, Butler and Xavier still to play.
Seton Hall: If the Pirates play the way it did against Providence, they are going to make a run in both the conference and NCAA tournaments. This is a senior-heavy team which knows what it takes to win. The only weakness is depth.
UP NEXT
Providence: at Marquette on Saturday.
Seton Hall: at Villanova on Sunday.