Casino Operator Appeals Directly to Mass. Town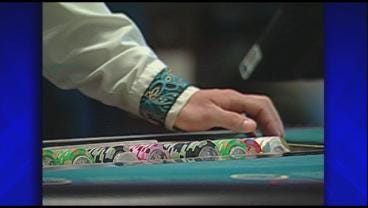 AP-MA–Massachusetts Gambling-Foxborough,130
Casino operator appeals directly to Mass. town
Eds: APNewsNow.
FOXBOROUGH, Mass. (AP) – Las Vegas casino operator Steve Wynn is
taking his bid to build a gambling facility in partnership with New
England Patriots owner Robert Kraft in the vicinity of Gillette
Stadium straight to the people of Foxborough.
Wynn said Monday in a letter delivered to about 8,000 Foxborough
homes that his $1 billion proposal would provide thousands of jobs,
with local residents given preference in hiring. It also promised
child care, and pointed out that gambling would be just a small
portion of the facility's overall square footage, that would
include hotels, spas and restaurants.
He also promised to address residents' concerns
"individually."
The plan met with resistance at a Planning Board meeting last
week, with opponents saying a casino would cause traffic and crime
problems and destroy the town's character.
(Copyright 2011 by The Associated Press. All Rights Reserved.)
AP-NY-12-13-11 0645EST