Catherine Greig sentenced to 8 years in prison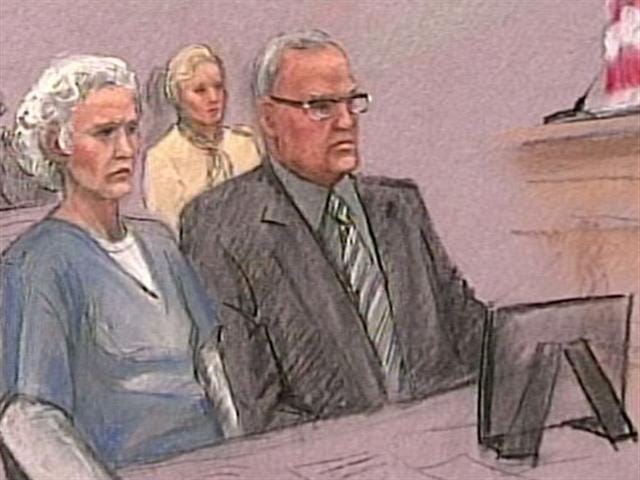 BOSTON (AP) – A lawyer for the longtime girlfriend of Boston mobster James "Whitey" Bulger says she still loves him and has no regrets about helping him during their 16 years on the run together.

Sixty-one-year-old Catherine Greig was sentenced Tuesday to eight years in prison for helping one of the FBI's most-wanted men evade capture after the couple fled Boston in 1995. They were apprehended in Santa Monica, Calif., last June.

The 82-year-old Bulger is the former leader of the Winter Hill Gang. He is awaiting trial on charges he participated in 19 murders.

Greig's lawyer says Bulger is "the love of her life" and she doesn't believe he is guilty of the crimes he's been charged with.