Caught on camera: Providence police criticize state representative for showing up at illegal 'sip joint'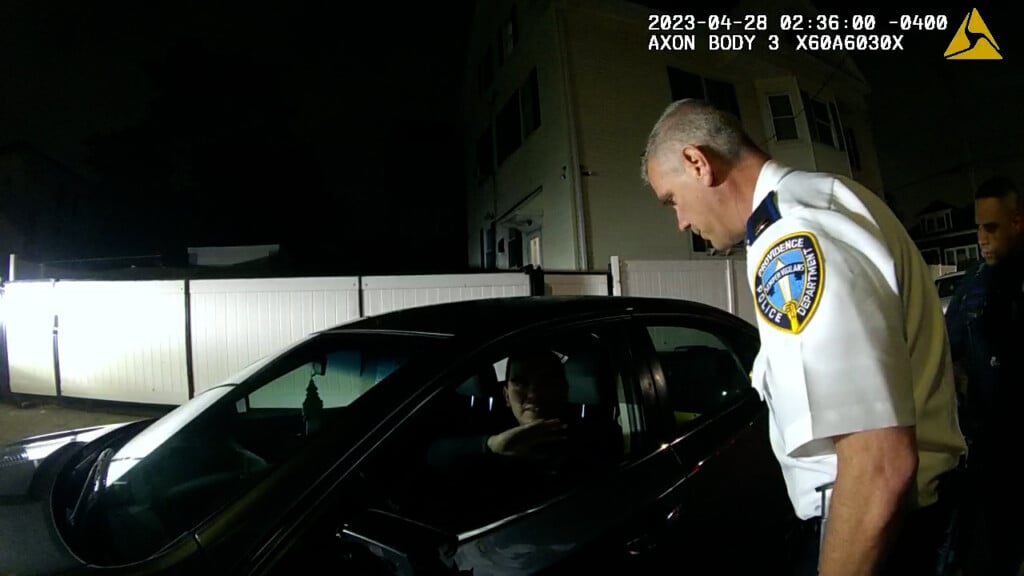 PROVIDENCE, R.I. (WLNE) — "It's an illegal establishment. I don't think that would look very good upon on you as a state rep," a Providence police lieutenant is seen on body-worn camera footage telling state Rep. Enrique Sanchez.
The Boston Globe first reported that Sanchez was outside of an illegal after-hours establishment, also known as a "sip joint," on Ashmont Street on April 28.
"These are my people," Sanchez, a Democrat, told police.
The officer, who identified himself as Lt. Charles Vieira, told Sanchez he was "curious why you're here this late at night and you're a state rep. That's wrong."
Vieira went on to tell the representative that he was contributing to a problem.
"I'm disappointed in you," said Viera.
"Listen, I'm 26. I do my thing. I do my job — I do whatever I have to do," said Sanchez.
"But part of your job, and you should know this, is to uphold your standards of your office," Vieira told Sanchez. "Being at a late night — two months after a homicide — from the same person who runs it, is not part of being — part of that 'doing what you're doing', OK?"
Sanchez went on to tell the officer that there are "things that happen in local government and state government that are far more atrocious, far more illegal than this."
After Sanchez told officers that he "respects" what they're doing, the lieutenant responded that he didn't "respect the fact that you're in here contributing to this problem."
"My problem is a morality problem," said Viera. "That's wrong. What you're doing in there is wrong. Period, end of story."
"How is it wrong?" asked Sanchez.
"We're not going to debate this. You hold an office," said Viera. "You're at a late night three months after a person was murdered, OK? You shouldn't be here. You should hold yourself to a higher standard and you should be embarrassed."
The homicide Viera referenced happened in February on Burnside Street. A 25-year-old was shot and killed at an "after-hours drinking" house.
ABC 6 News reached out to Sanchez for comment but have yet to hear back.