Caught on camera: violent break-in at New Bedford gas station
A bold break-in was caught on camera at a gas station in New Bedford.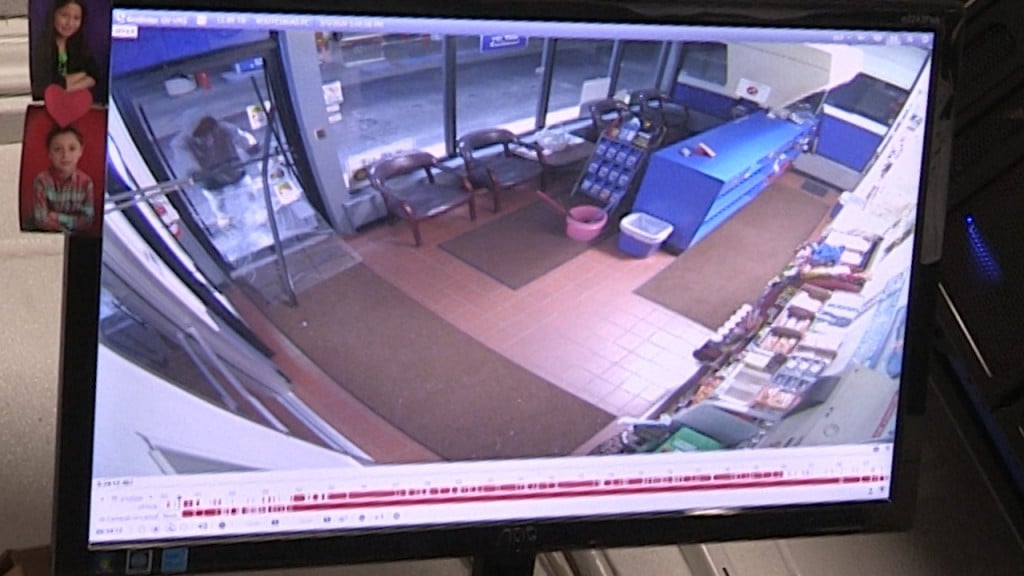 NEW BEDFORD, Mass. (WLNE) – A bold break-in was caught on camera at a gas station in New Bedford.
Someone threw a baseball-sized rock through the front door of the Route 18 Gas & Service Station and then kicked in the door. The break-in happened around 12:30 a.m. on Sunday, according to store owner Jack Sassin.
Surveillance footage captured the moment the suspect shattered the glass door and went straight to the register.
Sassin said the suspect only made off with nine packs of cigarettes and $2.00 because the thief couldn't get the register open.
Even though the suspect didn't take much money, Sassin said he still had to spend $600 to fix the front door.
Sassin believes the suspect is one of his customers because the thief was in and out in under 60 seconds.
"I think he's a customer for sure because he knew where everything was," said Sassin. "He never peaked through the window before he broke in, so he knew it from before."
Sassin said this is the third break-in at his shop since 2017. In the past, police were able to track down the culprits because they showed their faces to the camera. That's not the case this time.
"He is smarter than the others. He had a mask. He had gloves. He had everything," said Sassin.
If you recognize the suspect, you're asked to call New Bedford Police at (508) 991-6300.