CAUGHT ON CAMERA: Woman alleging clown assault attacked during ABC6 interview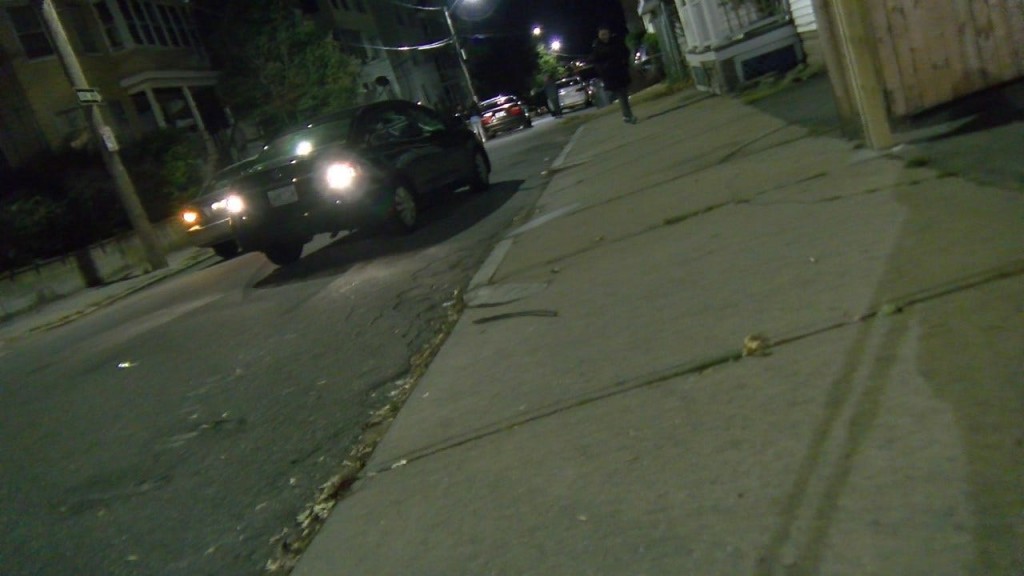 By Kirsten Glavin
@kirstenglavin
PROVIDENCE, RI – A 25-year -old woman from providence was doing an interview with ABC6 News Wednesday night, describing an alleged clown attack from the night before.
"I don't know what they came here for. I don't know what they wanted from me," she said. "It was a scary thing because I didn't expect that to happen to me at all."
Moments after the interview, she was attacked by a woman on her home porch on Ayrault street.
"There was no clown last night!" the woman screamed. That same woman alleged the story was a lie, and her injuries were sustained from her boyfriend in a domestic dispute.
Not long after that the two started punching and pulling each others hair, several men pulled up in multiple vehicles and joined the fight.
"How did you know there were clowns at my house, huh?" screamed the 25-year-old.
The fighting continued down the street. "That's one of the guys that came in my home, that's one of the guys right there," the woman said as she walked back toward her home.
ABC6 News did call police after the incident to report what happened.