CCRI Knights Named Team of the Year at RI Media Luncheon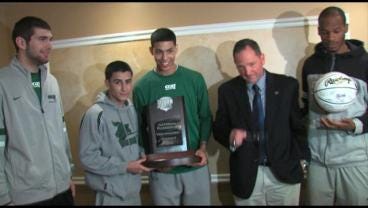 The CCRI Knights were named Team of the Year at the Cox media award luncheon Monday.
Knights coach Rick Harris was named Coach of the Year in RI after guiding his team to the National Junior College Championship game in Danville, IL. The Knights lost the title game but won great respect for their amazing run.