Cecchini Grand Slam Early Helps PawSox Beat Tides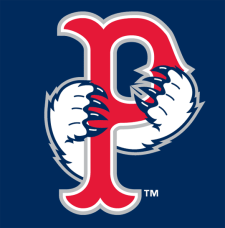 Pawtucket Red Sox Press Release
Pawtucket, RI – Third-baseman Garin Cecchini lofted a grand slam home run as part of a five-run first inning that propelled the Pawtucket Red Sox past the Norfolk Tides, 7-3, Thursday night in front of 5,297 fans at McCoy Stadium for their second win in three games of a four-game series.
Cecchini's slam, a high fly that landed in the right field bullpen, came with one out in the first against Norfolk starter Jason Gurka (0-2). It was the team's fourth slam of the season, and first since Corey Brown's on May 12th at Louisville. Pawtucket (41-41) will have a chance to win the series on Friday night and move above .500 for the first time since May 24th.
Matt Barnes (3-5) started and earned the victory for the PawSox by pitching 5.2 solid innings, allowing two runs on five hits with five strikeouts. Dalier Hinojosa (1 1/3 innings pitched, no runs) and John Ely (two innings, one run) finished the victory for Pawtucket.
Gurka allowed five of the first six batters in the game to reach base, including an RBI single by Carlos Rivero and Cecchini's third long ball of the season. Gurka then retired the final 11 batters he faced over four full innings of work. Norfolk plated single runs against Barnes in the fourth and fifth to cut the deficit to 5-2.
Alex Hassan's two-out bloop RBI double in the sixth against reliever Tim Alderson moved Pawtucket's lead back to four runs, then Rivero collected another two-out RBI hit off Alderson in the seventh to make the score 7-2.
Steve Clevenger (1) and Ivan DeJesus (3) each hit solo home runs for the Tides. Travis Shaw and Rivero (each 2-for-4) collected two of the PawSox seven hits.
The final game of the series is slated for a 7:05 pm first pitch on Thursday night. Right-hander Allen Webster (3-4, 2.97) will get the ball for manager Kevin Boles, while righty Mike Wright (1-6, 6.32) is expected to start for the Tides.
Good seats are still available at the McCoy Stadium box office, by calling (401) 724-7300 or by visiting pawsox.com. Radio coverage on 920 AM (WHJJ) and also streaming online begins at 6:50 pm.