Celtics Acquire Zoran Dragic, 2nd round pick and cash from Miami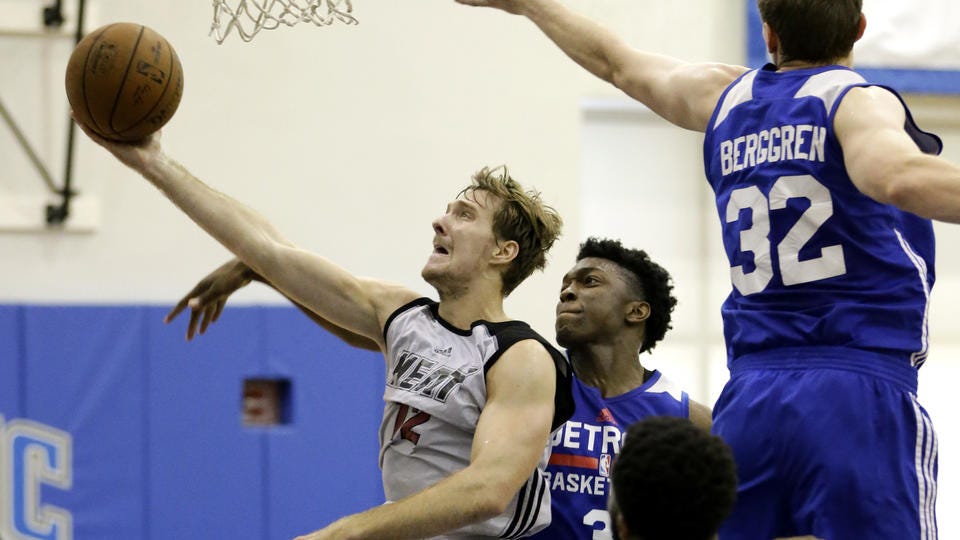 Celtics news release…
BOSTON – The Boston Celtics announced today that they have acquired guard/forward Zoran Dragic, a future second round pick and cash considerations from the Miami Heat in exchange for a conditional future second round pick.
Dragic appeared in 16 games split between the Phoenix Suns and Miami Heat during the 2014-15 season and he averaged 1.8 points in 4.7 minutes per game over that span. He posted a season-high 22 points on 9-17 (.529) shooting from the field, three rebounds, two assists and two steals in 41 minutes of action against the Philadelphia 76ers on April 15, 2015.
The 6'5" guard/forward was originally signed by the Phoenix Suns on September 29, 2014 before being traded to the Miami Heat on February 19, 2015. Before coming to the NBA, Dragic played two seasons with Unicaja Malaga of the Spanish ACB. During the 2013-14 season, he averaged 10.3 points, 2.8 rebounds, 1.1 assists and 1.2 steals in 18.1 minutes in 29 ACB league games. He also appeared in 22 Euroleague games, where he averaged 10.9 points, 2.7 rebounds and 1.6 assists in 22.5 minutes per game.