Celtics Back In The Win Column After Rout of Magic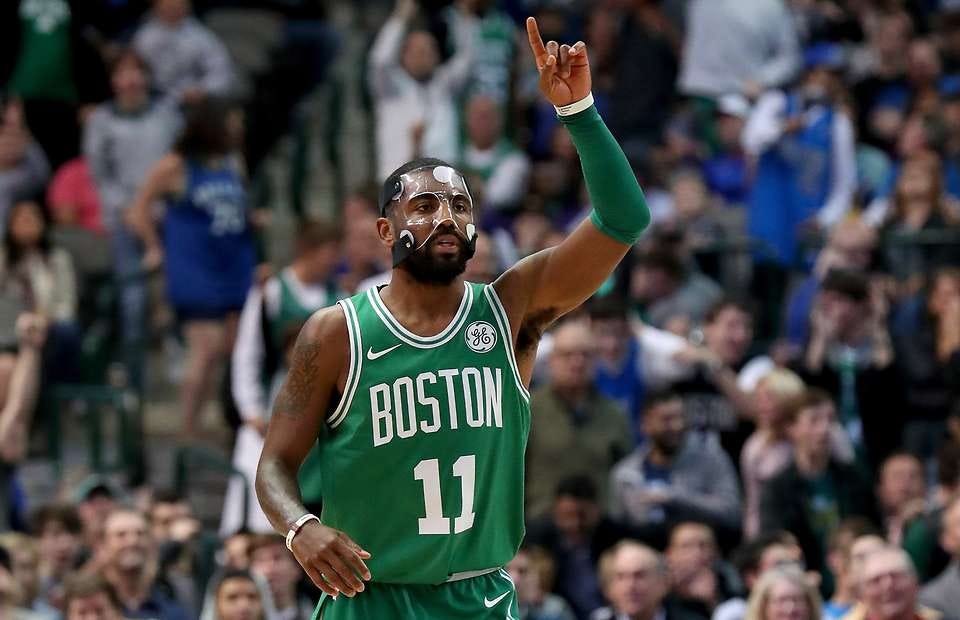 Kyrie Irving scored 17 of his 30 points in a blistering first half and the Boston Celtics jumped to an early lead and coasted to a 118-103 victory over the Orlando Magic on Friday night.
One game after ending their streak of 16 consecutive victories, the Celtics scored 40 points in the first quarter and 73 by halftime _ both season highs _ to send the Magic to their seventh straight loss. Aron Baynes finished with 13 points and 11 rebounds, and Al Horford had 10 assists.
Still wearing a mask after breaking a bone in his face on Nov. 10, Irving was 9 for 15 from the floor and sank all 10 of his free throw attempts, many with the sold-out crowd chanting "M-V-P!" Orlando scored the first four points of the game and trailed by just four with less than four minutes left in the first before Boston scored 16 of the next 20 points to take a 40-24 lead. Leading 42-30 early in the second, the Celtics went on an 11-2 run and later got back-to-back 3-pointers from Rozier to open a 28-point lead.
Rozier had a career-high 23 points for Boston, which also topped its season-high for points.
Jonathon Simmons scored 14 points for Orlando, and Nikola Vucevic had 12 points and 11 rebounds.
TIP-INS
Magic: Guard Shelvin Mack played for Celtics coach Brad Stevens at Butler. … The Magic have lost 14 in a row in Boston since 2010.
Celtics: The Celtics wore their black jerseys for the first time this season. Marcus Morris got the start, which means he is likely to sit out Saturday night's game against the Pacers. He did not play in the Celtics' other back-to-back games this season. … Stevens picked up a technical foul early in the fourth quarter for arguing a foul call; Arron Afflalo missed the shot, bringing a smile from the coach. … Shane Larkin did not play after falling hard to the floor and sustaining a "whiplash-like" injury against Miami. UP NEXT
Magic: At Philadelphia on Saturday night.
Celtics: At Indiana on Saturday night.