Celtics' Brown ends relationship Kanye West's Donda Sports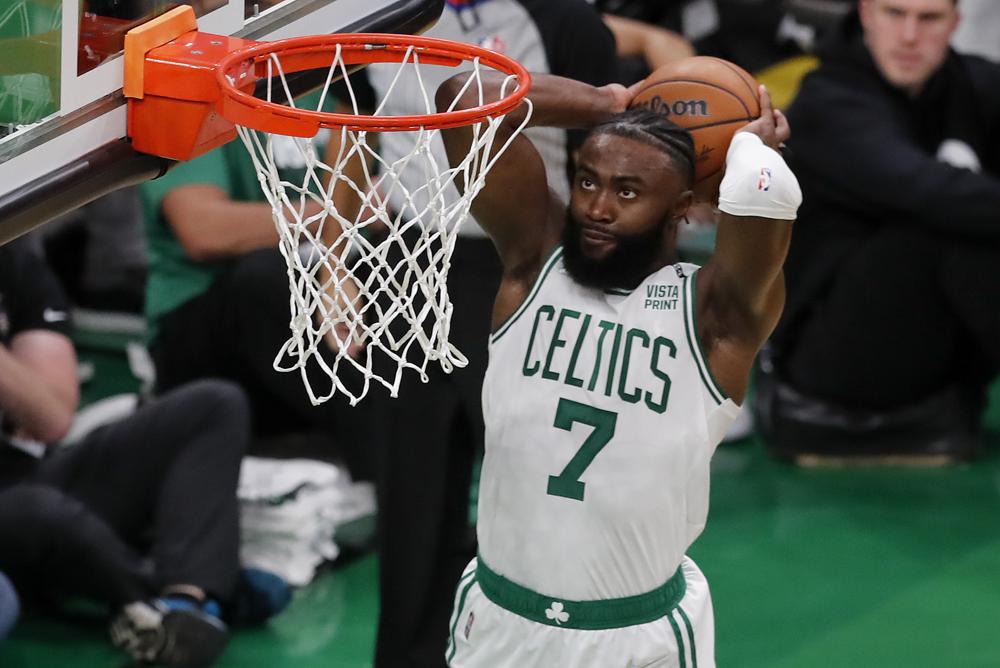 BOSTON (WLNE)  — Boston Celtics guard Jaylen Brown has terminated his association with Kayne West's Donda Sports.
Brown took to Twitter Tuesday night to make the announcement.
"I have always, and will always, continue to stand strongly against any antisemitism, hate speech, misrepresentation, oppressive rhetoric of any kind," said Brown.
"I now recognize that there are times when my voice and my position can't coexist in spaces that don't correspond with my stance or my values. And, for that reason, I am terminating my association with Donda Sports," he continued.
Brown was not the only high-profile athlete to cut ties with West's agency as Los Angeles Rams All-Pro defensive lineman Aaron Donald also ended his association Tuesday.
The exodus of both athletes came after West made controversial and anti-Semitic comments on social media that have been heavily criticized.