Celtics Complete Three Team Trade Involving Jeff Green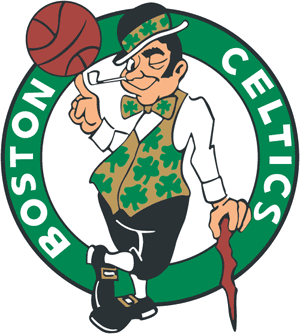 Celtics news release…
BOSTON – The Boston Celtics announced today that they have completed a three-way trade with the Memphis Grizzlies and the New Orleans Pelicans. The Celtics have acquired forward Tayshaun Prince and a future first round pick from Memphis. The Celtics have also acquired guard Austin Rivers from New Orleans. The Celtics have traded forward Jeff Green to Memphis.
Prince, a 6'9" forward, has appeared in 26 contests for the Grizzlies this season and is averaging 7.3 points, 3.2 rebounds and 1.4 assists in 24.2 minutes per game, while shooting 15-33 (.455) from beyond the arc over that span. He scored a season-high 20 points, including shooting a perfect 4-4 from long range, five rebounds and two assists in 33 minutes on December 5 against the San Antonio Spurs. Prince was the starting small forward for the 2004 NBA Champion Detroit Pistons and was named to the NBA All-Defensive Second Team in four consecutive seasons (2005-08). For his career, Prince is averaging 11.9 points, 4.5 rebounds and 2.5 assists in 32.3 minutes per game.
Rivers, a 6'4" guard, has appeared in 35 games for the Pelicans this season and is averaging 6.8 points, 1.9 rebounds and 2.5 assists in 22.1 minutes per game. He recorded a season-high of 21 points, including shooting 11-12 (.917) from the foul line, two rebounds, three assists and one steal in 33 minutes on December 20 against the Portland Trailblazers. Rivers was selected as the 10th overall pick of the 2012 NBA Draft by New Orleans and is averaging 6.9 points, 1.9 rebounds and 2.3 assists in 21.4 minutes per game for his career.
Green, a 6'9" forward, appeared in 222 contests for the Celtics and averaged 14.6 points, 4.2 rebounds and 1.5 assists in 30.5 minutes per game over that span. He tallied a career-high 43 points, including shooting 5-7 (.714) from the three-point line, seven rebounds, two assists, two steals and four blocks on March 18, 2013 against the Miami Heat.