Celtics fans feeling confident heading into must-win Game 6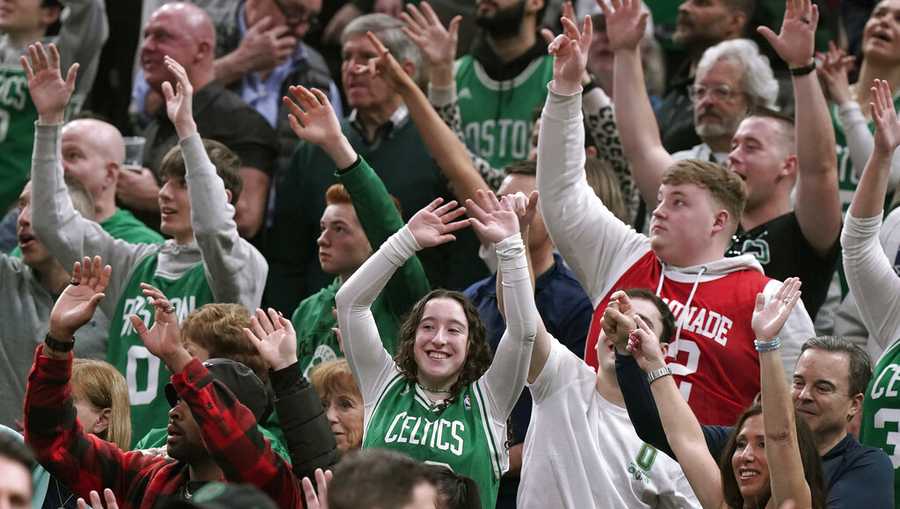 BOSTON, Mass. (WLNE) -The Boston Celtics are getting set for a win or go home Game 6 of the NBA Final tonight. The C's looking to stay alive, down 3-2 in the NBA Finals, with their backs against the wall and needing to win two games in a row to secure an 18th NBA championship.
The Celtics hoping to send the Boston faithful home happy with a big win in the final game of the season at TD Garden and board a plane back to San Francisco in hopes of winning Game 7 on Sunday, and hope a loud TD garden can help them send this series to game 7. Don't tell Celtics fans the Celtics are underdogs, because they're just as confident as ever.
"I'm feeling confident tonight. I think they win tonight," said Scott Shiner, a Celtics fan in Boston. "I'm feeling good. I think Tatum's confident and he'll lead the team to a win. I'm expecting a game 7" added Alex Martin.
The Boston Celtics are back home in front of their home crowd for game 6, the team looking to bounce back after dropping two straight to go down 3-2. Losing two straight games for just the second time since January, and the first time this postseason. Fans around TD Garden offered their keys to victory Thursday morning.
"Get up on curry, get up on Klay. Move the ball on offense. They've been stagnant and golden states defense has been killing us," said Celtics fan Ryan Reed.
Throughout this entire Celtics finals run, the city has been bled green. Watch parties in downtown Boston have become a hit. On Thursday, Fenway Park will step up to the plate to host a free watch party. Tickets to that sold out in less than two hours.
"Super exciting around here. I've been in Boston for 5 years now, and I don't think the Celtics have made it quite this far since then. So we're super excited to watch and cheer on another Boston sports team," said Kelly Ryan, a Celtics fan living in Boston.
Finals fever is in full force across Boston, and the fans aren't ready to give up hope just yet.
Celtics majority owner Wyc Grousbeck said Wednesday a "special guest" will be in the house for Game 6, which has left fans speculating who it could be.
"Rumor is KG might show up too, so if that's the case, the roof will blow off the place," Ryan Reed said.
It's been a back-and-forth series through the first five games. The Celtics have battled back from double-digit deficits at times, as well as also giving up leads.
The Celtic's faithful not giving up hope down 3-2, offering some positive predictions for Game 6.
"We'll be down double digits in the first quarter and come right back and then we win it in game 7 obviously," said Celtics fan Rob Houghton.
"102-91 Boston. I think it's going to be an Al Horford game," Ryan Reed said.
Tip-off at 9 p.m. eastern here on ABC 6.