Celtics Hold Off Magic to Hold On to First Place in the Eastern Conference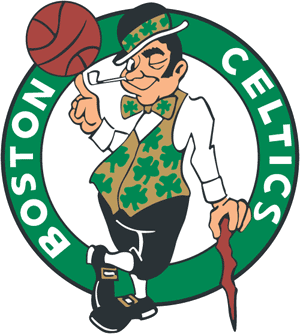 BOSTON — (AP) Isaiah Thomas scored 35 points, Jae Crowder had 18 and the Boston Celtics rallied to beat the Orlando Magic 117-116 on Friday night to maintain their slim lead over Cleveland atop the Eastern Conference.
Boston's Al Horford made two free throws with 1:22 left for a one-point lead, and then Orlando missed three shots down the stretch, including a driving layup attempt by Elfrid Payton with two seconds left.
The Celtics (49-27) entered with a half-game lead over the Cavaliers, who won easily against Philadelphia to preserve that margin.
Horford and Jaylen Brown each scored 12 points, and Boston won for the fifth time in six games.
Aaron Gordon scored 20 of his 32 points in the first half and had 16 rebounds, while Evan Fournier scored 20 points for the Magic. Payton dished out a career-high 15 assists and flirted with a triple-double, getting 12 points and nine rebounds.
Terrence Ross had 17 points and Jodie Meeks contributed 13 off the bench for Orlando, which has lost three in a row and eight of its last 11. The Magic have dropped 13 straight against the Celtics in Boston.
Boston led 99-92 with 10:31 remaining after two free throws by Kelly Olynyk, but the Magic erased the deficit and tied it at 105 on Meeks' 3-pointer with 7:23 left.
Six straight points put the Magic ahead 111-107 with 5:20 to go, but Boston battled back to tie it at 111 on Horford's cutting layup at 3:41.
Fournier's 3 at the 1:50 mark put Orlando ahead 116-115 following Thomas' acrobatic layup on the other end. Horford's two free throws at 1:22 put Boston back up by one.
Ross missed a pair of 3-point tries before Payton failed to finish a drive through traffic in the final seconds.
Boston fell behind by 13 with 1:50 to play in the first half, drawing boos from the home crowd. But the Celtics used a quarter-closing surge to pull within 64-57 at the break.
Orlando extended its lead to 13 again early in the third, but a 20-7 Celtics run drew the game even at 79 with 5:13 on the clock. Boston led 92-90 after three.
Boston took the first two meetings with Orlando this season, winning by 30 in both games.
TIP-INS
Magic: Gordon started despite being a game-time decision with a sore shoulder after colliding with former teammate Victor Oladipo in Wednesday's loss to Oklahoma City. … F Jeff Green (back spasms) missed his fifth straight game and did not travel. He will also sit out Saturday at Brooklyn. Green played for the Celtics from 2011 until 2015.
Celtics: G Avery Bradley (illness) was out with a recurrence of the stomach bug that forced him to be hospitalized and miss last Friday's game against Phoenix. "He's not in the hospital, but he's not doing so hot," Celtics coach Brad Stevens said. … Thomas extended his franchise-record streak of games with at least one 3-pointer to 51.
UP NEXT
Magic: Continue a three-game trip Saturday against the Nets before a tilt Tuesday at Cleveland.
Celtics: Make a trip to New York on Sunday before returning home to host the Cavaliers on Wednesday.