Celtics Hold Off the Nuggets to Make it Back to Back Road Wins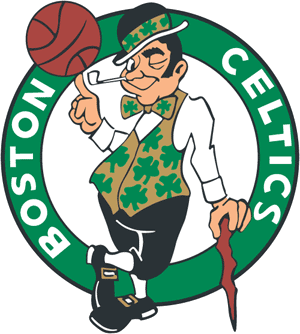 DENVER — Avery Bradley scored 18 points, including a go-ahead 3-pointer with 1:24 left, and the Boston Celtics hung on to beat Denver 100-99 on Friday night, sending the Nuggets to their fifth loss in a row.
The Nuggets played without star guard Ty Lawson, who was away from the team for what the club said were personal reasons following his arrest earlier Friday for allegedly driving under the influence.
Jameer Nelson, acquired from Boston in exchange for Nate Robinson in a trade Jan. 13, had 23 points in his first start for the Nuggets in place of Lawson. But he missed a mid-range jumper at the buzzer that would have beaten his former team.
Brandon Bass had 17 points and Jared Sullinger 14 for the Celtics, who won consecutive games for the first time since winning three straight in mid-December. They beat Portland on the front end of their back-to-back set on Thursday.
Arron Afflalo added 20 points for Denver, and J.J. Hickson had 15.
Boston trailed by as many as 12 points midway through the third quarter, but fought back to tie it at 67 on a 3-pointer by Marcus Smart. The Celtics led 75-74 going into the fourth quarter on Marcus Thornton's jumper in the lane.
Trailing 86-80, the Nuggets used a 7-0 run — capped by Nelson's 3-pointer — to take an 87-86 lead with 6:24 remaining. The game remained tight in the waning minutes.
Bradley hit a 3-pointer to put Boston up 98-96 with 1:24 left. Wilson Chandler made one of two free throws for Denver, but Bradley answered by connecting on a jumper.
With 14.7 seconds left, Hickson put in a layup to get the Nuggets back within a point. Evan Turner was fouled and missed both free throws, leaving an opening for the Nuggets. But Nelson's last-second jumper, shot under intense defensive pressure, was off the mark.
After Turner's driving layup gave Boston a 42-41 lead, the Nuggets scored seven consecutive points over the final 2:19 of the second quarter to take a 48-42 halftime lead. Nelson touched off the spurt with a hook shot.
TIP-INS
Celtics: F Kelly Olynyk returned to Boston to have his sprained right ankle examined after sustaining the injury the night before in Boston's win at Portland on Thursday. Coach Brad Stevens said Olynyk will not rejoin the team on the road trip.
Nuggets: C JaVale McGee suited up, but missed his 24th straight game because of a lower left leg strain. However, team officials say he's closing in on a return. McGee missed all but five games last season with a stress fracture in the same area. … F Danilo Gallinari was back in action after missing four weeks with a meniscus tear in his right knee.
UP NEXT
Celtics: play at Golden State on Sunday night
Nuggets: host Washington on Sunday night
Copyright by STATS LLC and The Associated Press