Celtics Lose 12-Point Lead in Third Quarter in Loss to Raptors at the Garden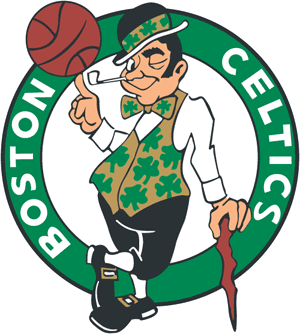 BOSTON — (AP) Not too many teams have been able to outshoot the Raptors this season. The Celtics were the latest to try and fail.
Kyle Lowry scored 21 of his season-high 34 points in the second half to help Toronto hold on for a 101-94 victory over Boston on Friday night.
Toronto erased an eight-point halftime deficit and led by as many as 11 in the fourth quarter. The Celtics pulled within four in the final minute, but Al Horford fouled Lowry on a 3-point attempt with 30 seconds to play. Lowry made all three free throws to help close out the victory.
DeMar DeRozan added 24 points, and Norman Powell had 20. The Raptors have won eight of their last nine.
"I don't think we've had a tough game in that sense of having to come back and fight," Lowry said. "But we've done it before so I think our team is equipped to handle the pressure situations that's going on. We just kept going at it."
Celtics point guard Isaiah Thomas sat out his second straight game with a strained right groin. Marcus Smart started in his place, but struggled to keep up with Lowry down the stretch.
Horford and Avery Bradley each had 19 points to lead Boston.
Boston had nine 3-pointers in the first half and used a 13-0 run in the second quarter to take a 14-point lead. The Raptors crawled out of that hole with 21-3 run in the third. Lowry had 14 points in the quarter.
The Celtics kept firing 3s in the second half, but cooled off and finished 17 for 42 for the game.
"They just weren't falling tonight," Bradley said. "We got some really good looks in the second half. We just weren't making shots."
DeRozan said the Raptors' defense in the third quarter, limiting Boston to just five field goals while forcing five turnovers, is something to build on.
"It shows a lot about how resilient we are," he said. "No matter if things aren't going well for us, we can always play extremely hard defensively and try to figure out a way to win."
TIP-INS
Raptors: Powell started in place of DeMarre Carroll, who was given the night off to rest and was not with the team. F Bruno Caboclo (sore right knee) also did not travel.
Celtics: Tied a franchise high with 17 made 3-pointers. … Shot just 12 of 42 from the field in the second half. … Were outscored 33-18 in the third quarter.
MAKING PROGRESS
The closest Thomas came to basketball Friday was matching up against some kids in a pregame video game challenge on NBA 2K, which was played on the TD Garden jumbotron. He said that he's making progress in rehabbing from his groin strain and is hoping to return Wednesday when the Celtics play at San Antonio.
"It's getting better. It hasn't gotten any worse," Thomas said. "Today I feel a lot better than I have since I've gotten the injury. So we'll see."
MINUTES WATCH
As much production as the Raptors have gotten out of Lowry this season, coach Dwane Casey said the coaching staff is mindful of the number of minutes he's playing. Lowry entered the night averaging 37.4 minutes per game, which was second in the NBA behind only New Orleans' Anthony Davis (38.1). He played 36 minutes Friday.
"It's a big concern," Casey said. "We watch it. We try to keep it down as much as we can. But at the same time we're trying to win games. Because if we don't win as many games as we did last year worried about resting players, then we don't get home court advantage last year."
UP NEXT
Raptors: Host Milwaukee on Monday night.
Celtics: Begin a two-game trip at Oklahoma City on Sunday night.
—
Follow Kyle Hightower on Twitter at http://www.twitter.com/khightower
Check out the team sites for the Toronto Raptors and the Boston Celtics for more game coverage.