Doc Deal Done, Rivers to be Introduced by the Clippers on Wednesday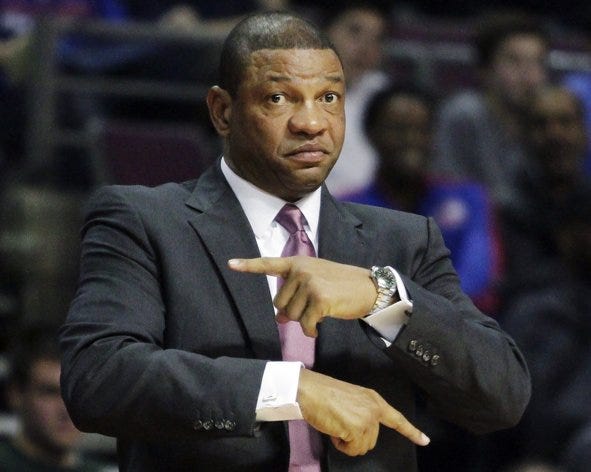 Ken Bell
Clippers finalize Doc Rivers hire
By GREG BEACHAM=
AP Sports Writer=
LOS ANGELES (AP) _ Doc Rivers is the Los Angeles Clippers' new coach and senior vice president of basketball operations.
The Clippers finalized the championship-winning coach's move from the Boston Celtics on Tuesday after weeks of negotiations and reversals.
Boston will get a future first-round pick from the Clippers for Rivers, who went 416-305 and won the 2008 NBA title during nine seasons with the Celtics.
The 51-year-old Rivers is replacing Vinny Del Negro, who wasn't re-signed after going 56-26 and winning the Pacific Division title during the most successful season in franchise history.
Rivers played one season for the Clippers in 1991-92 during his 13-year NBA career.
The Clippers will introduce Rivers at a news conference Wednesday.

AP-WF-06-25-13 2137GMT