Celtics One Win Away From Another NBA Title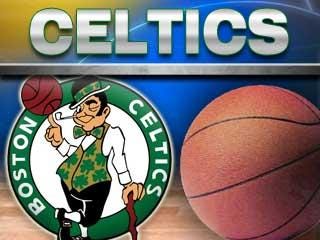 BOSTON (AP) – It's looking a lot like 2008 again, with Paul
Pierce carrying the Boston Celtics to victory in the NBA finals and
leading them to the brink of yet another title.
Pierce scored 27 points – his best performance of this year's
finals – and the Celtics withstood 38 points from Kobe Bryant to
beat the Los Angeles Lakers 92-86 on Sunday night and take a 3-2
lead in the best-of-seven series.
Game 6 is Tuesday night in Los Angeles, and a victory then or in
Game 7 in L.A. on Thursday would give the Celtics a record 18th NBA
championship.
Pierce was the finals MVP in '08, when the new Big Three beat
the Lakers to raise an NBA-record 17th banner to the rafters at
Boston's TD Garden. Bryant was the finals MVP last year, when the
Lakers beat the Orlando Magic to win their 15th championship.
(Copyright 2010 by The Associated Press. All Rights Reserved.)