Celtics Schedule Announced for Coming Season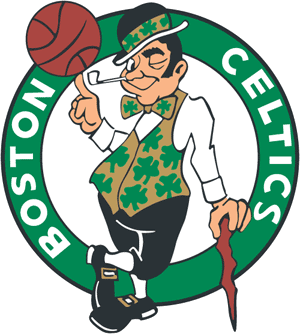 Celtics news release…
BOSTON – The Boston Celtics will play six of their first eight games at home to tip-off their 2015-16 NBA season, highlighted by the home opener against the Philadelphia 76ers at the TD Garden on Wednesday, October 28, 2015 and LaMarcus Aldridge and the San Antonio Spurs visiting on Sunday, November 1, 2015.
As part of the NBA Global Games 2015, the Celtics will travel to Mexico to face the Sacramento Kings in the league's third regular-season game in the country at the Mexico City Arena on December 3, 2015.
Boston will welcome the 2015 NBA Champion Golden State Warriors to town on Friday, December 11, 2015. Shortly after, the team will host LeBron James and the Cleveland Cavaliers on Tuesday, December 15, 2015 for their only appearance in Boston this year. Celtics fans will also get to see Paul Pierce make his TD Garden debut as a member of the Los Angeles Clippers, as well as former Head Coach Doc Rivers, on Wednesday, February 10, 2016.
Celtics faithful throughout the country can catch the team on ESPN and TNT a combined seven times this upcoming season. Additionally, Boston will make three appearances on NBA TV.
Other home highlights this season include showdowns with Derrick Rose and the Chicago Bulls on December 9, 2015 on ESPN, Kobe Bryant and the Los Angeles Lakers on December 30, 2015, Paul George and the Indiana Pacers on January 13, 2016 on ESPN, and Kevin Durant, Russell Westbrook and the Oklahoma City Thunder on March 16, 2016 on ESPN. The team will conclude the regular season at home with a matchup against Dwyane Wade the Miami Heat on Wednesday, April 13, 2016.