Celtics to host media day amidst Ime Udoka controversy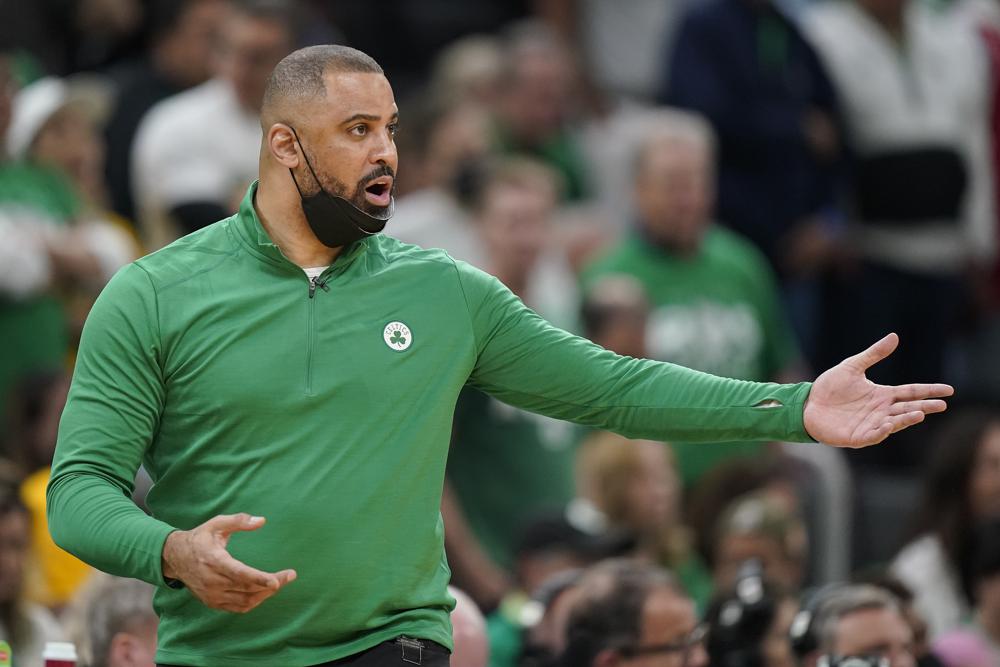 BOSTON (WLNE) — The Boston Celtics are scheduled to host their annual media day Monday, amidst controversy surrounding the team's head coach.
Players will be available to the media throughout the day, starting at noon.
Ime Udoka was issued a one-year suspension from the C's last week, after violating team guidelines.
Reports surfaced Wednesday night that Udoka would be facing some sort of disciplinary action. ESPN's Adrian Wojnorowski reported that Udoka had a consensual relationship with a member of the organization.
The Celtics didn't specify how the coach violated guidelines, but indicated that he'd done so multiple times.
Team owner Wyc Grousbeck explained that Udoka will see a significant financial penalty during his suspension.