Celtics to play Preseason Game at the Dunk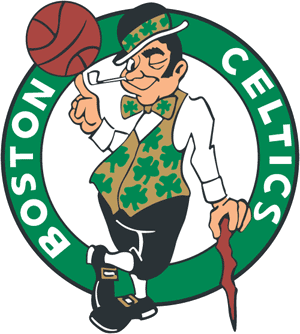 Celtics Release
BOSTON –
The
Boston Celtics today announced their 2013 preseason schedule, which
will open on Monday, October 7, 2013 at TD Garden against the Toronto
Raptors. The Celtics conclude their preseason
against Brooklyn at the TD Garden on October 23.
The
eight game preseason line-up also includes contests against Atlantic
division foes New York and Philadelphia. The Celtics will play the
Knicks
at the Dunkin Donuts Center in Providence, RI on October 9 and will
also take on the Knicks on October 12 at the Verizon Wireless Arena in
Manchester, NH. The Celtics and Philadelphia 76ers travel to Newark,
Delaware on October 11 to play at the Bob Carpenter
Center on the campus of the University of Delaware. The Celtics will
also participate in the 2013 NBA Canada Series when they take on the
Minnesota Timberwolves at the Bell Centre in Montreal, Quebec on October
20.
All Celtics preseason games can be seen on Comcast Sportsnet New England.
Tickets
for Celtics preseason home games scheduled for the TD Garden will go on
sale Thursday, September 5. For more ticket sale updates and
information, visit Celtics.com,
"like" the Celtics on Facebook or follow @celtics on Twitter.
The preseason schedule is as follows:
DATE OPPONENT LOCATION TIME
Oct.
7 Toronto Raptors TD Garden
(Boston, MA) 7:30 p.m. ET
Oct. 9 New York Knicks Dunkin Donuts Center (Providence, RI) 7:30 p.m. ET
Oct. 11 Philadelphia 76ers Bob Carpenter Center (Newark, DE) 7:00 p.m. ET
Oct. 12 New York Knicks Verizon Wireless Arena (Manchester, NH) 7:30 p.m. ET
Oct. 15 Brooklyn Nets Barclays Center (Brooklyn, NY) 7:30 p.m. ET
Oct. 16 Toronto Raptors Air Canada Centre (Toronto, ON) 7:00 p.m. ET
Oct. 20 Minnesota Timberwolves Bell Centre (Montreal, QC) 6:00 p.m. ET
Oct.
23 Brooklyn Nets TD Garden
(Boston, MA) 7:00 p.m. ET