Celts Beat Bobcats, Move Into Tie For First in the Division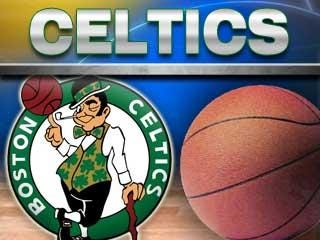 Pierce scores 36 as Celtics beat Bobcats 102-95
By STEVE REED
AP Sports Writer
CHARLOTTE, N.C. (AP) – Paul Pierce scored a season-high 36
points and the Boston Celtics held on to beat the Charlotte Bobcats
102-95 Monday night to move into a first-place tie with
Philadelphia 76ers in the Atlantic Division.
Pierce shot 10 of 20 from the field, made 15 of 18 free throws
and added 10 rebounds and four assists.
Pierce has scored 20 or more points in five of the past six
games and is averaging 22.3 points per game during March.
Kevin Garnett had 24 points for the Celtics.
Gerald Henderson had 21 points for the Bobcats (7-40), who have
lost six of their past seven and remain the only team in the NBA
with fewer than 10 wins. Charlotte got 59 points from its bench,
including 18 from Byron Mullens and 16 from Derrick Brown.
The Celtics have the same record (27-22) as the 76ers with 17
games remaining in the regular season.

(Copyright 2012 by The Associated Press. All Rights Reserved.)