Celts Can't Keep Pace with the Pacers in Loss at the Garden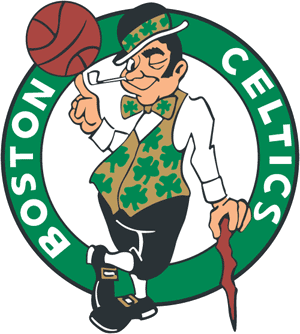 BOSTON — (AP) Paul George scored 26 points and grabbed 10 rebounds to lead the Indiana Pacers to 102-91 victory over the Boston Celtics on Wednesday night.
C.J. Miles had 17 points and Monta Ellis added 13 for the Pacers, who posted their fifth win in six games.
Evan Turner led Boston with 20 points, while Isaiah Thomas had 14 and Jared Sullinger scored 11 with 11 rebounds. The loss snapped a two-game winning streak for the Celtics.
Boston was just 4 for 24 on 3-point attempts.
George, who had averaged 31.7 points in the last three games, fell short of his third 30-point effort in four games.
The Celtics sliced it to 90-87 on Turner's turnaround along the right baseline with 7:28 to play, but the Pacers scored the next eight points to take control.
George triggered the run with a jumper from the top of the key and followed with one from the lane. Thomas then turned the ball over and Ellis had a fast-break layup. Ian Mahinmi closed the spree with a reverse layup.
George hit consecutive 3s during an 11-0 run midway into the third, helping the Pacers to an 81-74 lead after three quarters.
Boston went to the free throw line 19 times in the third, making just 12. The Celtics' final 10 points of the quarter came from the free throw line, but they made only six of their 20 shots from the field in the quarter. The Pacers hit 10 of 18.
TIP-INS
Pacers: George was whistled for a technical in the third quarter. . The 6-foot-11 Mahinmi was fouled almost every time he got the ball in a good post-up spot in the opening half. He went 3 for 8 from the line. . F/C Myles Turner left the game with a sprained left thumb after playing only 1 minute.
Celtics: G Marcus Smart returned after missing the previous three games with a sprained left big toe, but G Avery Bradley didn't play after leaving Tuesday's win at Milwaukee with a bruised lower left leg. . Coach Brad Stevens had a simple explanation why his bench has outplayed the starters many times so far this season. "We have a lot of even guys, so when we go to our bench there's not a huge drop-off, if any," he said. "Most teams there is a little."
UP NEXT:
Pacers: Host Minnesota on Friday.
Celtics: Host Atlanta on Friday.