Celts Fall Short at Indiana Despite Game High 27 from Isaiah Thomas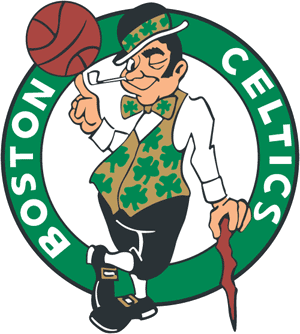 INDIANAPOLIS — (AP) Paul George had 26 points and 10 rebounds, Jordan Hill added 16 points and 10 boards, and the Indiana Pacers beat the Boston Celtics 100-98 on Wednesday night.
Monta Ellis made two free throws with 13.7 seconds left to snap a 98-all tie. Avery Bradley, who had fouled Ellis, missed a potential winning 3-point attempt for the Celtics.
Indiana had led by as much as 10 points in the first half, but Boston slowly chipped away and overtook the Pacers at 62-61 on Jared Sullinger's 3-pointer with 4:52 to play in the third quarter.
Isaiah Thomas led Boston with 27 points on 9-of-19 shooting, while Bradley added 21 points.
George found his shooting stroke and scored six points during an 8-0 run by the Pacers in the first quarter just as the Celtics missed seven straight. The Indiana lead was 19-11.
Boston's shooting improved as the game went on and the Celtics utilized a 7-0 run midway through the fourth quarter to take an 82-78 lead, their largest of the game.
The Pacers immediately responded with an 11-2 run, capped by Hill's jumper.
TIP-INS:
Celtics: Boston started Amir Johnson, Sullinger and Thomas in place of David Lee, Tyler Zeller and Marcus Smart, who was out with a mysterious left big toe injury. . R.J. Hunter scored his first professional basket with 5:16 to play in the second quarter. His father, Ron, was in attendance. He coached Pacers guard George Hill at IUPUI.
Pacers: Glenn Robinson III saw his first action of the season. The second-year forward totaled 10 points and a pair of rebounds in his 19:12 minutes of action. . Jordan Hill started in place of the injured C.J Miles for the second time this season.
REMEMBERING SLIM
Members of both the Pacers and Celtics honored Pacers great Mel Daniels, who passed away on Friday, by donning white shootaround shirts with SLIM 34 on the front and his statistical accomplishments on the back. Daniels was twice named the ABA MVP, three-time ABA champion and a member of the Naismith Memorial Basketball Hall of Fame.
UP NEXT
Celtics: Host Washington on Friday.
Pacers: Host Miami on Friday.