Celts Get Pep Talk from KG Before Beating Bulls to Get Back Into the Series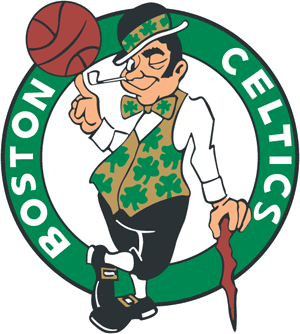 CHICAGO — (AP) The Boston Celtics got pep talks from a past champion as well as their current superstar. Then, they put a charge in a series that was slipping from their reach.
Al Horford had 18 points and eight rebounds, Isaiah Thomas scored 16 points, and the top-seeded Celtics beat the Chicago Bulls 104-87 on Friday night after dropping the first two games of their opening-round series at home.
The Celtics pulled away after a 20-point lead shrunk to one early in the third quarter and put themselves in position to tie the series just as it was getting away from them. Game 4 is Sunday in Chicago.
They got a recorded message from Kevin Garnett before the game. Thomas, still grieving the death of his sister, had a few things to say, too.
"To me personally, it was everything," Jae Crowder said. "It was just a little motivation speech. (Garnett) said we looked like a team that wasn't having fun. We looked like a team that (wasn't) soaking in the moment. We just needed to play for one another, and play for the moment which is at hand being in the playoffs and have fun with it. He basically said put a little more KG into it."
Dwyane Wade scored 18 for Chicago. Jimmy Butler had 14 points on 7-of-21 shooting, and the offense simply didn't click the way it had been, with Rajon Rondo out indefinitely with a broken right thumb. Chicago shot about 39 percent and committed 18 turnovers.
"We're not going to put this all on missing Rondo because he might not show up," Wade said. "It sounds like he's going to be out for a while. We need to come out as a team and figure out how to be better."
Thomas rejoined the team after spending time with his family in Tacoma, Washington. He scored eight points in the third quarter, helping the Celtics regain control, and finished with nine assists in the game.
Crowder added 16 points. Avery Bradley scored 15 and hit four of Boston's 17 3-pointers.
"We weren't coming here hoping to get a win," Bradley said. "We knew we were coming here to win both games."
TIP-INS
Celtics: Coach Brad Stevens shook up the lineup looking for more shooting and athleticism. Gerald Green started over Amir Johnson and had eight points in 21 minutes. Johnson played six minutes. … Boston hit 17 of 37 3s.
Bulls: The Bulls were 6 of 21 on 3-pointers. … Chicago is 121-50 all-time in home playoff games. … The Bulls own a 170-136 edge on the glass in the series after outrebounding Boston 52-37.
HANGING ON
The Celtics' lead was down to 44-43 early in the third when Thomas hit Horford for an alley-oop dunk and nailed back-to-back 3-pointers. Boston maintained a comfortable edge after that.
The Celtics led by 18 after hitting 7 of 11 3-pointers in the first quarter and were up 37-17 early in the second before the Bulls jumped back into it.
They had the crowd rocking in the closing minute of the half. Nikola Mirotic nailed a 3, cutting it to 44-41, and pointed toward the sky. Wade then blocked Bradley's 3, causing a shot-clock violation with 4.7 seconds left, before Butler missed a desperation 3 for Chicago as time expired.
"It's hard to maintain a lead in this league," Stevens said. "But also, to come into the locker room when they cut it to three and you know you've got to then step up and do it again — I thought that our guys really stayed the course."
NO RONDO
Rondo, who was injured in Game 2, will probably be re-evaluated in a week to 10 days. The Bulls said he won't need surgery.
He watched from the sideline and got in on the action to some extent late in the first quarter. Crowder jawed at the Bulls' bench after hitting a jumper and Rondo extended his leg as he walked by.
"When you tear an ACL, your leg gets stiff every once in a while," Rondo said. "I was stretching my leg out. I always do that throughout the game, I guess he was so deep in our bench, it looked like what may have happened, happened."
UP NEXT
Game 4 is Sunday in Chicago.