Celts Make Pair of Trades, Acquiring Isaiah Thomas and Sending Tayshaun Prince Back to Detroit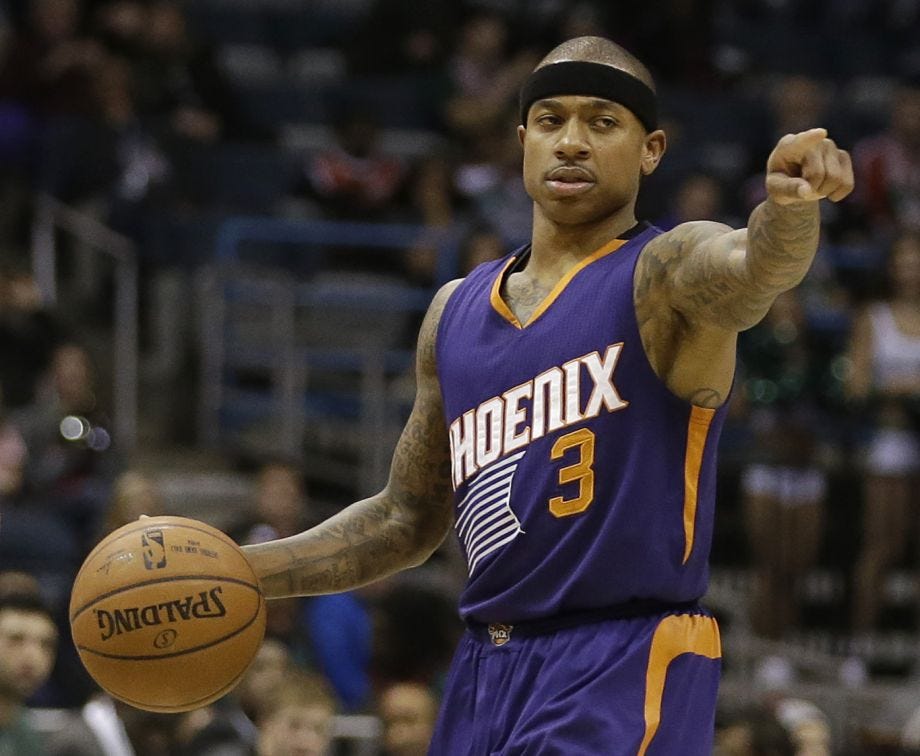 Celtics news release…
BOSTON – The Boston Celtics announced today that they have acquired guard Isaiah Thomas from the Phoenix Suns in exchange for guard Marcus Thornton and a 2016 first-round draft pick, previously acquired from Cleveland.
Thomas, a 5'9″ guard, has appeared in 46 contests for the Suns this season and is averaging 15.2 points, 2.4 rebounds, 3.7 assists and 1.0 steal in 25.7 minutes per game. He recorded a season-high 27 points on 11-for-16 shooting from the field, three rebounds and four assists in 28 minutes on January 21 against Portland. During the 2013-14 season, Thomas averaged a career-high 20.3 points to go along with 6.3 assists, 2.9 rebounds and 1.29 steals in 72 games with Sacramento. He was one of six players in the NBA last season to average at least 20 points and six assists, joining LeBron James, Kyrie Irving, Russell Westbrook, James Harden and Stephen Curry. Thomas was originally selected by the Sacramento Kings with the 60th overall pick in the 2011 NBA Draft and is averaging 15.3 points, 2.5 rebounds, 4.6 assists and 1.0 steal in 28.5 minutes per game on his career.
"Isaiah is a dynamic offensive player whose scoring and playmaking abilities add to an already well-rounded backcourt with Marcus Smart and Avery Bradley," said Danny Ainge, Celtics President of Basketball Operations. "We are excited to welcome Isaiah to the Celtics family."
The Boston Celtics have also acquired forwards Jonas Jerebko and Luigi Datome from the Detroit Pistons in exchange for forward Tayshaun Prince. As part of this transaction, the Celtics created a $7.7 million trade exception.
Jerebko, a 6'10" forward, has appeared in 46 contests for the Pistons this season and is averaging 5.2 points, 3.1 rebounds and 1.0 assist in 15.3 minutes per game. He tallied a season-high 13 points, including shooting a perfect 5-for-5 from the field, and two rebounds in 13 minutes on December 17, 2014 against the Mavericks. Currently in his fifth season, Jerebko is averaging 7.2 points and 4.3 rebounds in 19.9 minute per game. Jerebko was born in Kinna, Sweden and was selected with the 39th overall pick in the 2009 NBA Draft by the Pistons.
Datome, a 6'8" forward, has appeared in three contests for the Pistons this season and is averaging 3.7 points and 1.3 rebounds in 5.8 minutes per game over that span. Datome is averaging 2.5 points and 1.4 rebounds in 6.9 minutes per game over his two-year NBA career. Prior to joining Detroit for the 2013-14 season, Datome played professionally in Italy from 2003-13 and in his last season Acea Virtus Roma in 2012-13 he was named the Italian League Most Valuable Player, where he averaged 16.7 points, 5.7 rebounds and 1.7 assists in 45 games.