Celts Overcome Nets Without the Injured Isaiah Thomas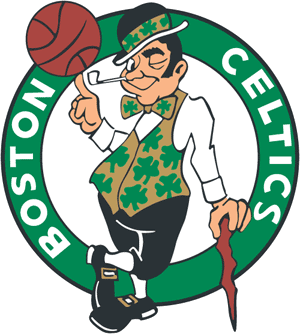 NEW YORK — (AP) Jae Crowder scored nine of his 24 points late in the fourth quarter, Avery Bradley had 16 overall, and the Boston Celtics edged the Brooklyn Nets 98-95 on Friday night.
Al Horford added 14 points and eight rebounds for the Celtics, who were playing without All-Star Isaiah Thomas. Boston's point guard sat the first game of a two-game road trip. Thomas, second in the NBA in scoring with 29.2 points per game, bruised his right knee in Wednesday night's win over the Minnesota Timberwolves after a hard fall.
Boston moved within two games of the idle Cleveland Cavaliers for the top spot in the Eastern Conference.
Brook Lopez led the Nets with 23 points and Randy Foye added 14 for Brooklyn.
Crowder, who also had 12 rebounds, hit a 3-pointer to give Boston an 88-85 lead with 3:36 left in the fourth, and then drove baseline for a dunk to extend the lead to 90-85 before he was fouled by Brooklyn's Spencer Dinwiddie with 2:51 remaining. After a Nets timeout, Crowder completed the three-point play with a free throw to extend the lead to six points.
After Horford's 19-foot jumper made it 93-85, Lopez and Dinwiddie led an 8-0 run to cut Boston's lead to just two, 93-91, with 44 seconds left.
A pair of free throws by Marcus Smart made it 95-91 before Jeremy Lin knocked down a 12-foot shot that drew the Nets within two again with 16 seconds to go.
Smart then made a pair of free throws that extended Boston's lead before Foye drew the Nets within two points with a layup. Bradley then hit the second of two free throws to cap the scoring.
TIP INS
Celtics: Former Net Gerald Green had 11 points.
Nets: Guard Sean Kilpatrick missed his second straight game with a strained left hamstring.
LUCK OF THE IRISH
It was Boston's first St. Patrick's Day win in three years. The Celtics are 23-15 all-time on the holiday. Their 23 wins are tops in the NBA in league history.
NEXT MAN UP
With Thomas out Friday night as well as missing Sunday's visit in Philadelphia, it means that Marcus Smart will get the start before the Celtics point guard returns, perhaps as early as Monday when Boston hosts the Washington Wizards.
Coach Brad Stevens is just focusing on how well the team executes instead of relying on a single player to replace the team's sparkplug. "I just want us to play the right way. I am really a possession-to-possession guy," Stevens said. "I think that some things that Isaiah does really well, we're just going to have to replace by committee.
We're not going to replace it with one guy, and it may tweak a little bit of how you play and some of the actions that you go to in those type of things. But it's why you work all year and you have different and you have different ways of attacking."
UP NEXT
Celtics: At Philadelphia on Sunday.
Nets: Host Dallas on Sunday.