Celts Prepare For Finals Reunion With The Lakers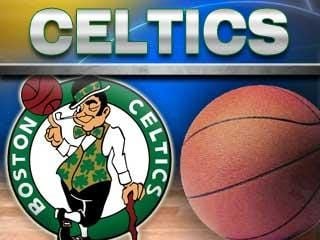 Celtics, Shaq set to face Lakers in finals rematch
By GREG BEACHAM
AP Sports Writer
EL SEGUNDO, Calif. (AP) – Their meeting in the NBA finals last
summer seemed to go on forever, stretching through seven games over
two weeks until the exhausted Los Angeles Lakers finally edged the
injury-depleted Boston Celtics in the final quarter.
After seven months to recover, the rivals are finally together
again.
Yet when they meet Sunday on the same Staples Center court where
the Lakers won their 16th title and denied the Celtics their 18th,
players on both teams claim they won't think much about their epic
shared history.
Both teams also are heading into their showdown after
embarrassing losses Friday night. The Lakers played horribly at
home against lowly Sacramento, while Celtics coach Doc Rivers and
star Kevin Garnett were ejected in Phoenix.
Note: The game will be carried live beginning at 3:30 pm on ABC6.

(Copyright 2011 by The Associated Press. All Rights Reserved.)